Introduction
With Version 3 of In-App Nativ, we have added the functionality to add custom fonts to your In-App messages. This will take your in-app messaging efforts a step further by allowing you to use same fonts as in your app.
Enabling Custom Fonts for your Account
If you are using Version 3 of In-App Nativ, you would be able to see custom font option while creating your in-app campaigns. For more information on In-App Nativ Version 3 and enabling it for your account, you can refer this article.
You would also need to be on Android SDK Version > 10000 and iOS SDK Version > 6.0.0 to be able to use custom fonts in your in-app messages.
Adding Custom Fonts to your In-App Messages
To add custom fonts to you in-app messaging campaigns, go to the step-2 of campaign creation where you customize the in-app message view and add custom fonts as shown below -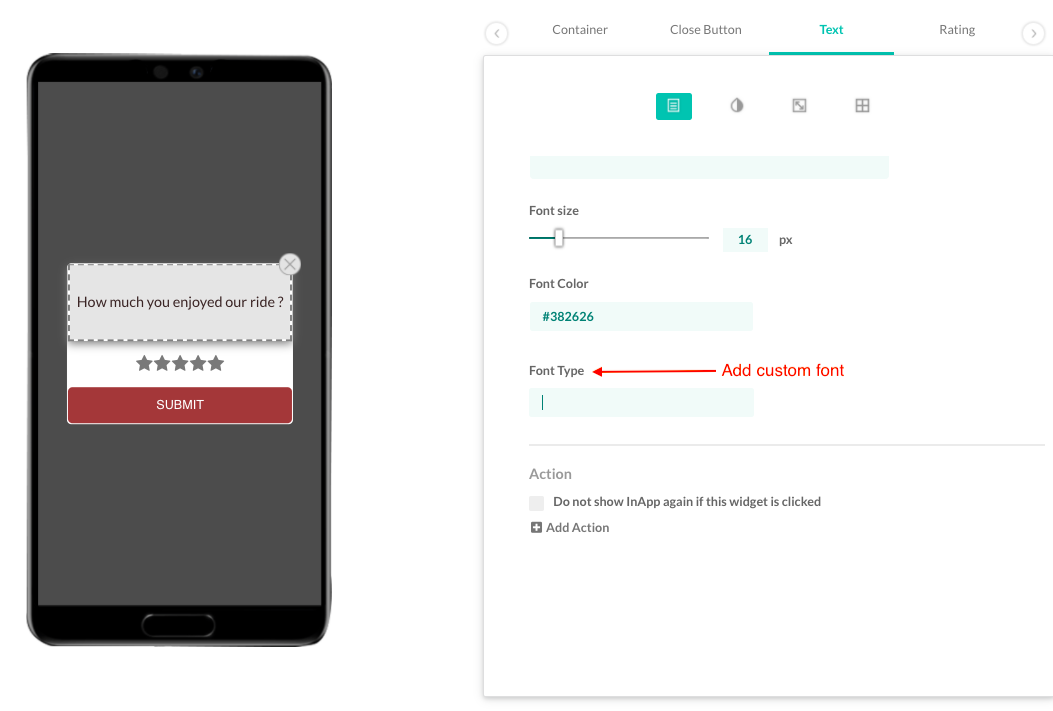 You can leave it empty if you do not want to apply custom fonts for your in-app messages. Also, please note that the custom fonts won't be applied to the message preview that you see on the dashboard.


During campaign creation, enter the font name of the custom font on dashboard which you want to use in the InApp Message. You also need to ensure that the same font name is also available in your app bundle.
On Android: Place the font file in app bundle inside the font folder res --> font and enter the exact font name on the dashboard
On iOS: Bundle the font file in the App and enter the exact font name on the dashboard.

You can use the TEST Campaign functionality to check the look and feel of your in-app messages with the custom fonts.