With MoEngage In-App Nativ, you can select one of the 19 pre-defined templates, customize these according to your requirements and then create campaigns for your users.
Template Presets allow you to customize the default templates and save them for quick use in your future campaigns. After the feature is enabled for your account, you can start saving your styled templates as presets which are then available on the Saved Templates page as described: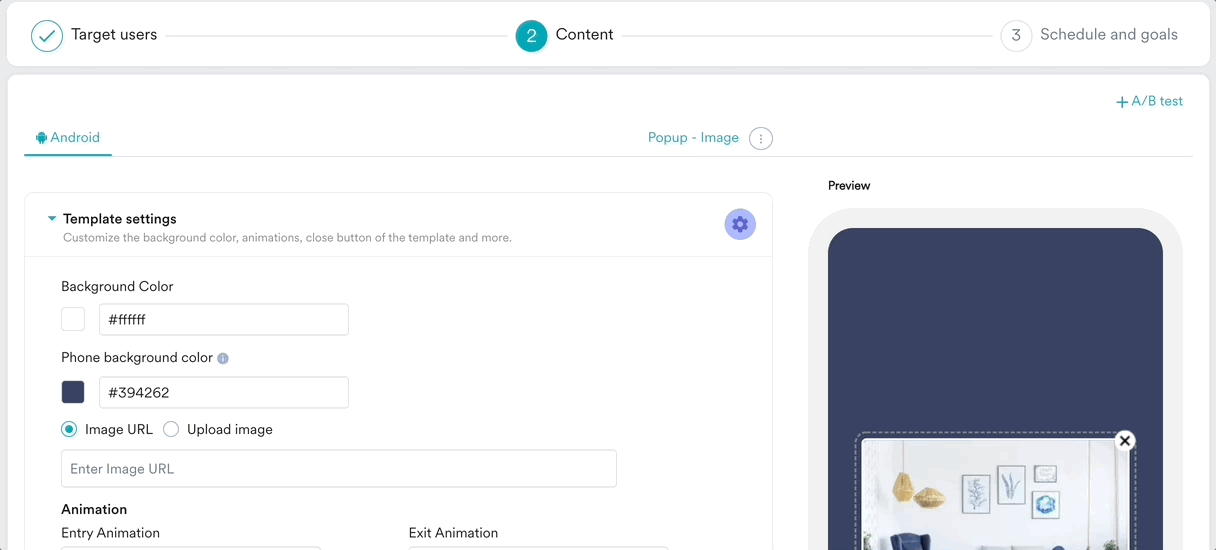 Saving a template
When you are editing a template, you can save a template
Open the pre-built or custom template you wish to save.
Click .
Click Save.
info

Information

You can save up to 40 templates as presets per account.
On clicking Save, the following pop-up is displayed depending on whether you have selected a default template or a saved template to create the campaign.
When selection is a default template, you can only save this as a new template preset.

When selection is a saved template, you can either save this as a new template preset or overwrite the existing template preset.


The user preview of the saved template is available.
Delete, Rename and Use Template
From the template selection page, for a template preset, you have the option to select the saved template and proceed with the template as described in the image. You can also directly click on the saved template to select it for campaign creation.



Delete Template: As of now, we only allow up to 40 template presets per MoEngage account and hence it might be essential for you to delete presets which are no longer relevant. Admins, Managers and Marketers can delete a preset by clicking the delete button as described:

Rename Template: You can rename your saved templates as described:

Use Template: You can use a saved template by clicking on the template from the template selection page.
Access Control
When you are using template presets, the below access controls are applicable -
| Role | Use Saved Template | Save Template | Overwrite Saved Template | Delete | Rename |
| --- | --- | --- | --- | --- | --- |
| Developer | Yes | Yes | No | No | No |
| Analyst | Yes | Yes | No | No | No |
| Marketer | Yes | Yes | Yes | Yes | Yes |
| Manager | Yes | Yes | Yes | Yes | Yes |
| Admin | Yes | Yes | Yes | Yes | Yes |
How to enable Template Presets for your account?
Template Presets are currently in beta and only supported in our V3 version of in-apps. Although not mandatory, it is recommended to update your Android and iOS SDK version to be able to use our latest version of InApps along with Template Presets.
To enable Template Presets for your account, please reach out to your account manager or send an email to support@moengage.com.