New Features
User Path Analysis
User path analysis shows the path traversed by users within your app or website. The traversed path is in terms of events and event sequences. The analysis provides action users are performing before or after a specific event.
For example, what users do after they open the app or install the app, or which path users take before they purchase or uninstall the app.
For more information, refer to User Path Analysis.
Chart KPIs
Key Performance Indicators (KPIs) provide a quick analysis of chart reports. The chart KPIs are available for Behavior, Funnel, Cohort, and Custom Dashboard.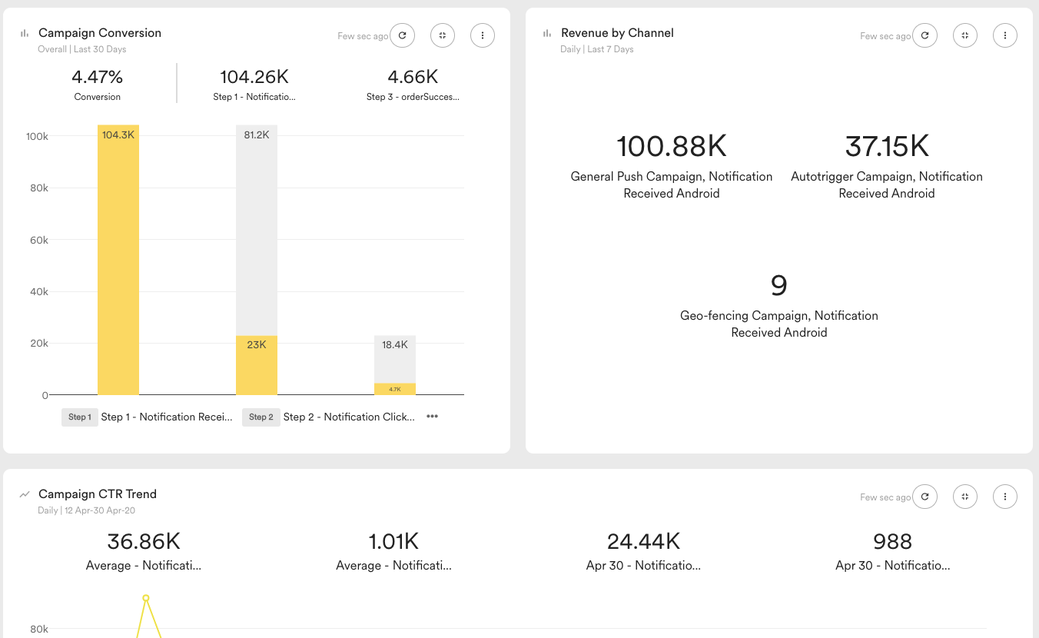 For more information, refer to KPIs in Analytics.
In-App
Template Presets
Save your styled templates for quick use in your future campaigns.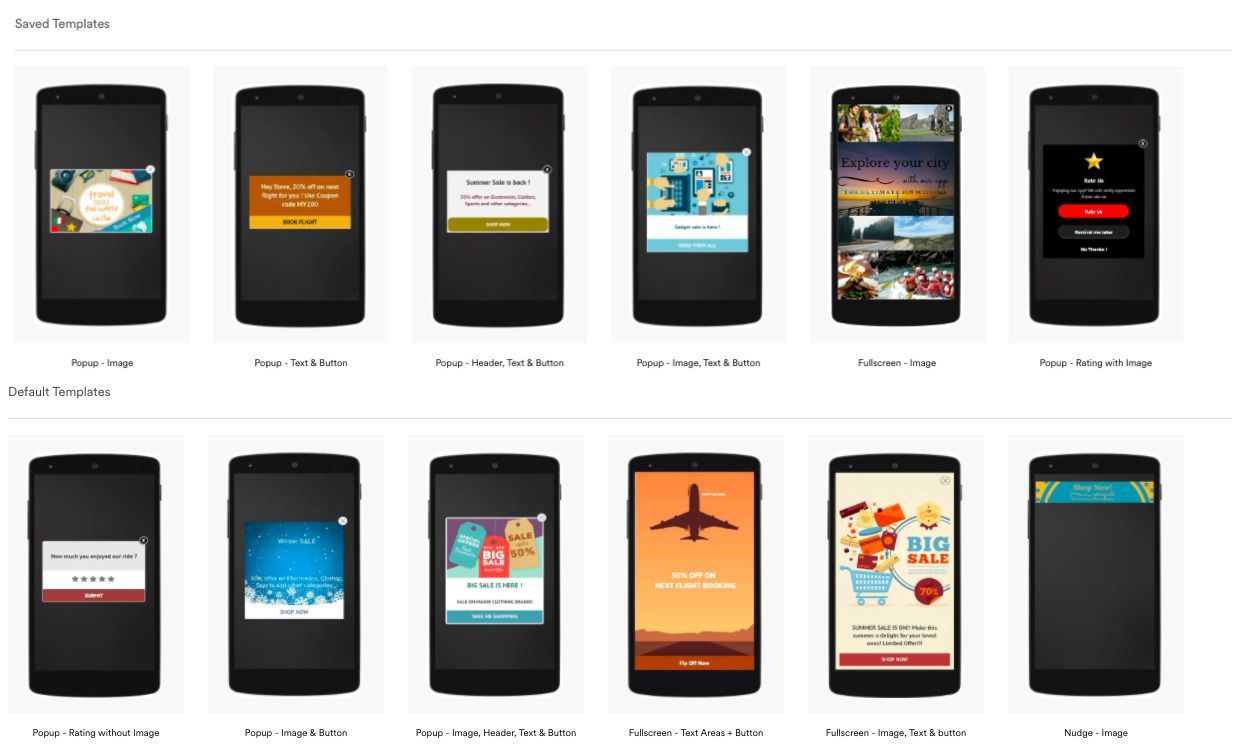 For more information, refer to Template Presets.
Feature Enhancements
In-App
Version 3 of the In-App (Nativ) is released and is in the beta phase.
For more information. refer to In-App NATIV Version 3.
Queries in App's Time Zone for Analytics
MoEngage Analytics used to query your data in UTC/GMT. Analytics queries can now run based on the App time zone. The app time zone is configured in App Settings in MoEngage Dashboard.
Data Center in EU for Analytics
The analytics module is available for the EU region along with the US and India regions. MoEngage Analytics module complies with GDPR.