Here are the items, we released in March'21 to take your customer engagement to the next level.
Filter Product Sets by product attributes and sort results
Category : Dynamic Product Messaging (DPM)
Release Date: 22 March 2021
Product Set has items from the Product Catalog grouped based on actions performed by users. For example, you can create a product set with items that the user viewed or added to the cart or not purchased.
The new update enables marketers and product owners to create product sets by filtering products from a catalog using product attributes like price range, category, discount range, and so on.
Marketers filter catalog items using custom value filters such as price(of the product) is between $10 to $100 and send a message with products in the $10-100 price range.



Marketers filter catalog items dynamically with values available in the user profile. The filter results in using specific content from a catalog relevant to an individual campaign recipient. For example, filter products from the catalog where the product category is the same as the favourite category used by the user.



Marketers can additionally sort the product set based on the date or any numeric user or event attribute such as price or discount. In the earlier versions, product sets were sorted based on the Recency. Sorted products are arranged in ascending or descending order.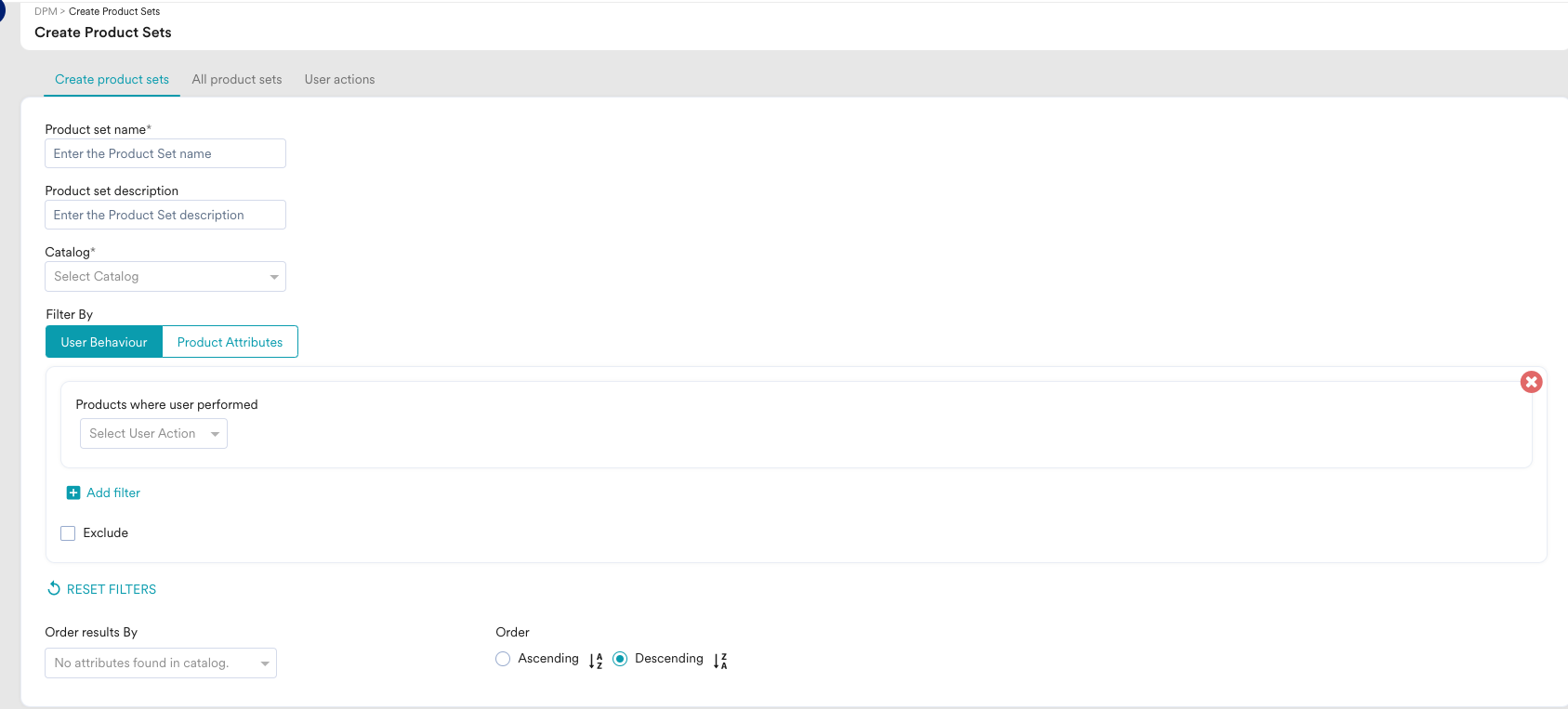 For more information, refer to Product Sets.


Export data with Streams directly to partner destinations
Category: Partner Integrations
Release Date: 23 March 2021
MoEngage Streams now supports out-of-the-box integrations for MoEngage partners such as Amplitude, Segment, Mixpanel, and m-particle to strengthen our integrations with partners. The integrations help marketers and product owners to export campaign events and user actions to any of the partners.
The connections with partners are two-way, that is MoEngage can ingest data directly from the partners as well as send data generated inside MoEngage (like Campaign event, Control Group events, and so on) to the partners.
The connectors are built on top of our data streaming product - Streams and will enable marketers to see the data from MoEngage in these partner platforms in near-real time. These integrations can be enabled by a quick one time setup from MoEngage.
For more information, refer to MoEngage Streams.