The All Flows section on the MoEngage Dashboard has the performance statistics of the published Flow campaigns and also gives options to search/view Flows and export their statistics. You can also view the Flows in their draft state.
Navigate to Engage->Flows on the dashboard to access the All Flows section.
Flows Search
You can search among the flow campaigns based on the name, flow-id, creation date, entry type, status, and campaign tags.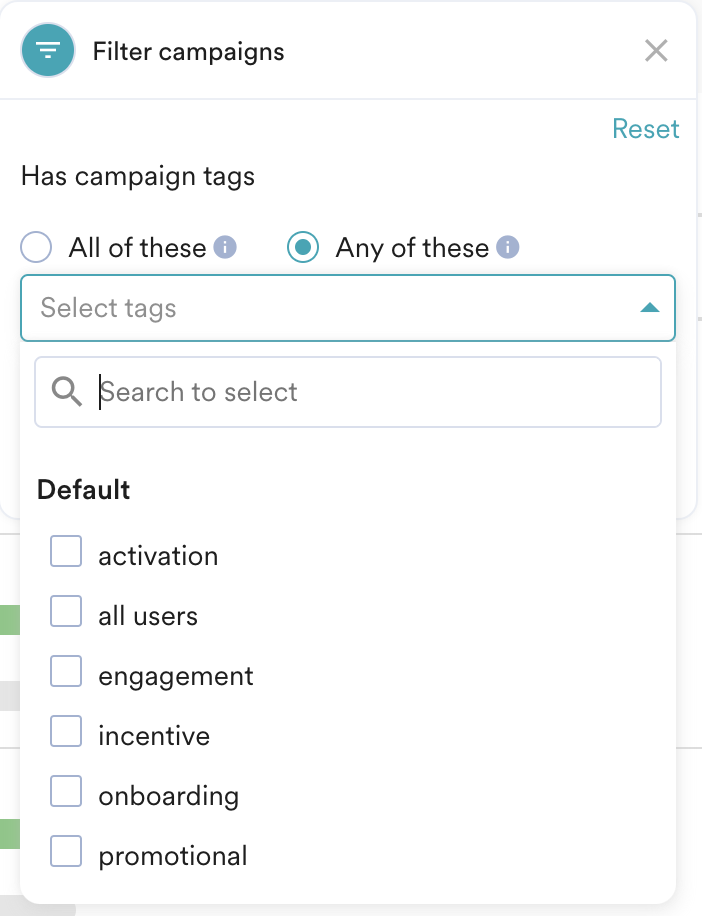 Exporting Flow Campaign Data
You can export Flow campaigns data to build internal reports or gather additional insights. To export data, just click on the export button at the top of the All Flows Page.

Click here to read about the campaign exports option and how to schedule a report for periodic delivery.
Archiving a Campaign
A flow campaign can be archived by clicking on the More Action icon (

) and the Archive (

) button. Once archived, the campaign can be seen in the list by toggling on the "Archived campaigns" button just below the More Filters button on the page. An archived campaign can be un-archived by clicking on the

button in the More Action icon.