Email Call-to-actions (CTAs) can be highly crucial to your email marketing strategy. User click data on these links in your email can tell if your users are finding a reason to click your emails. We show this click data in variety of ways -
Click Map
This shows the link click data on a preview of your email. You can click on each link to view the link and no. of clicks (unique & total) that occurred on that CTA. You can also export this preview along with click data a pdf by clicking on the printer icon.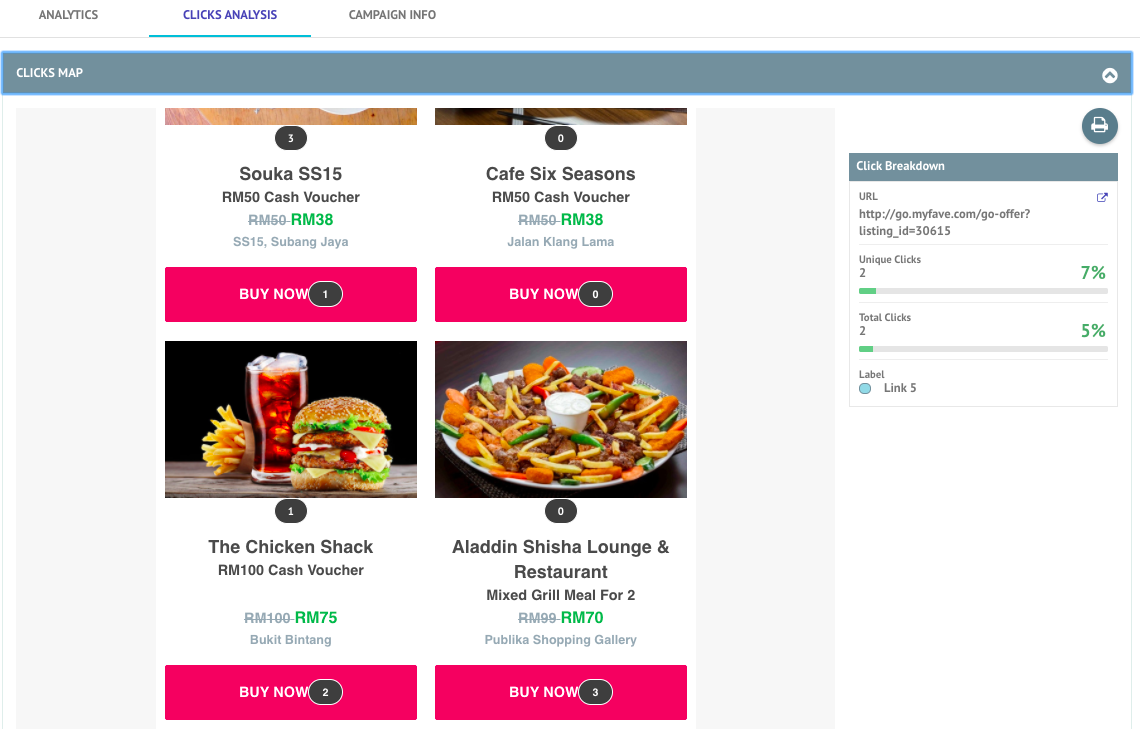 Click Table
This will show the link click data as list of links - you can sort this list on the basis of total/unique clicks and also export this data as CSV.

Click Graph
This shows the link click data as a histogram where you can identify the popular and most clicked CTAs in your email and tailor your email templates accordingly.