On the Recommendations page, you can manage the created recommendations. The status of the recommendations is shown on the listing page itself. You can edit, archive, or unarchive a recommendation.
Edit Recommendations
Go to Content > Recommendations from the left navigation. The Recommendations page is displayed.
Click the pencil icon for the required recommendation to edit it. The Edit Recommendation page is displayed.

Choose the configuration you want to update, make the desired changes, and click Save at the bottom of the page.
We encourage you to test results for a few sample users before saving any changes.
Archive or Unarchive
You can disable an active recommendation on the Recommendations page by clicking the Archive icon in the Actions column.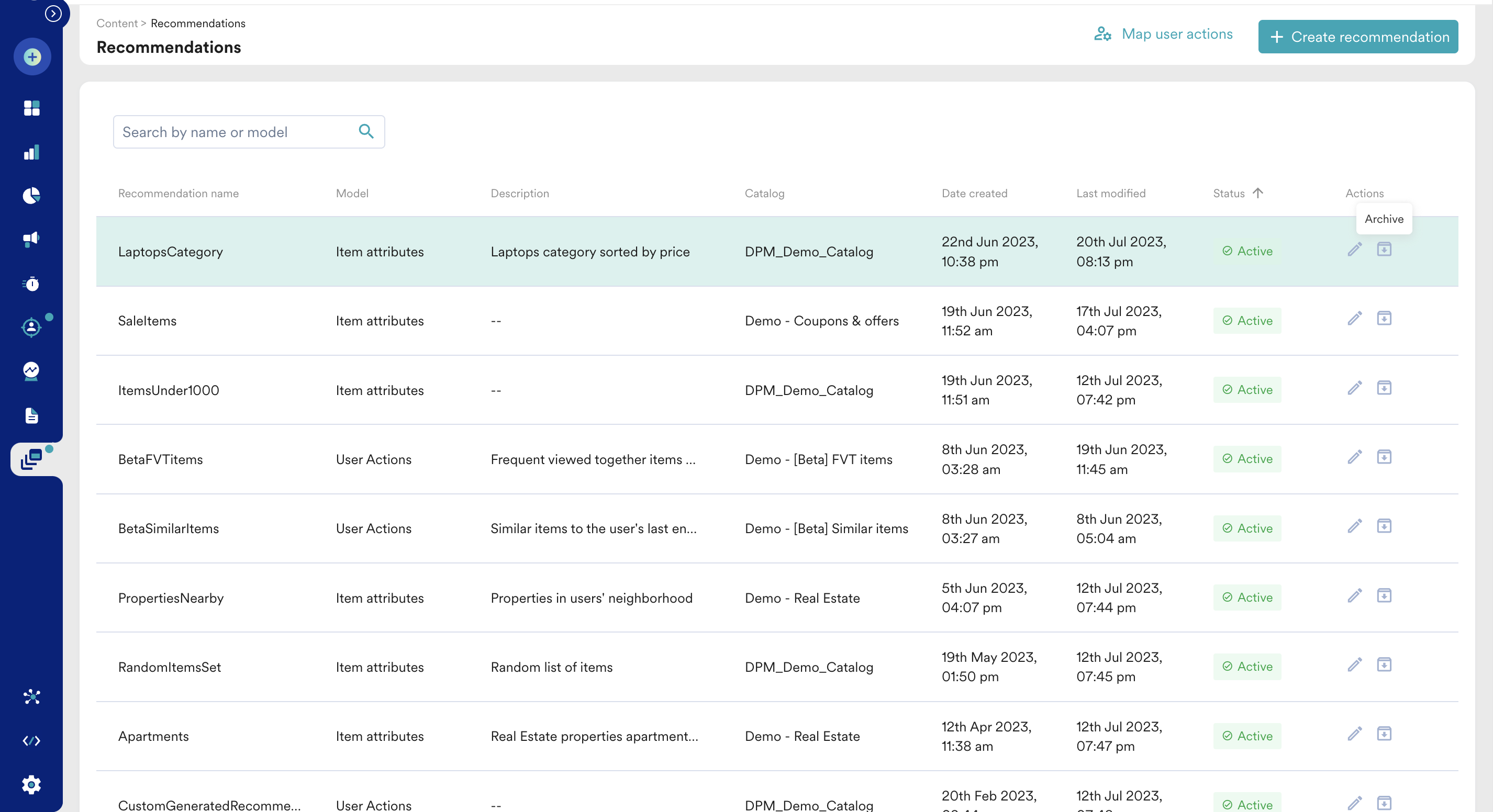 You can enable an archived recommendation by clicking the Unarchive icon in the Actions column.

Test Results
At the bottom of the recommendation settings, you can find the Test recommendation option. Enter the unique MoEngage ID of your customer and click Show results to see the results for a user at this particular time.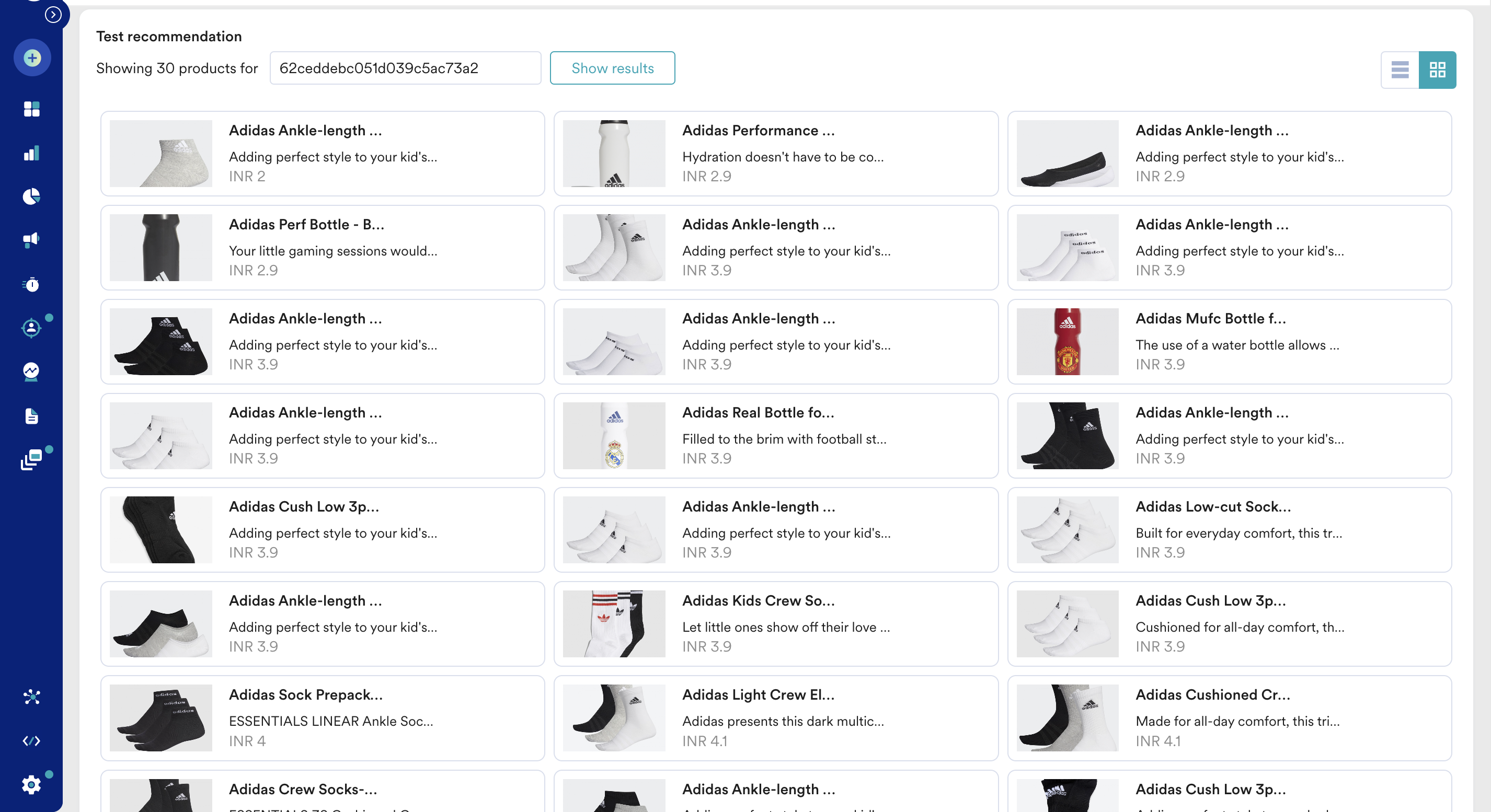 To test the results of a previously created recommendation, navigate to the Recommendations page and click the pencil icon for the required recommendation. This will take you to the recommendation settings where you can scroll down and test results.