Time Series Comparison
Time Series Comparison allows you to effectively compare the results of the current time range with the past in the forms of the previous day, previous week, month, quarter, or year or in the custom date range.
Utilizing this tool to compare current and past periods is crucial. It allows for the monitoring of trends and growth in user activity and conversion. Comparing traffic from a specific campaign or event from one year to the next, or measuring the success of that campaign against any specific source.
Time Comparison on Behavior, Funnels, Retention, and Session & Source
After performing an analysis, click on the Compare to Past button at the top of your chart and select the duration you wish to compare to. You can also select a custom date range starting with or ending with to do a custom comparison equal to the baseline duration.
Let's look at an example...
After performing a Behavior Analysis, you want to compare the Total Events of App/Site Opened of the current week to last week.
Select on chart: Compare to Past -> Previous week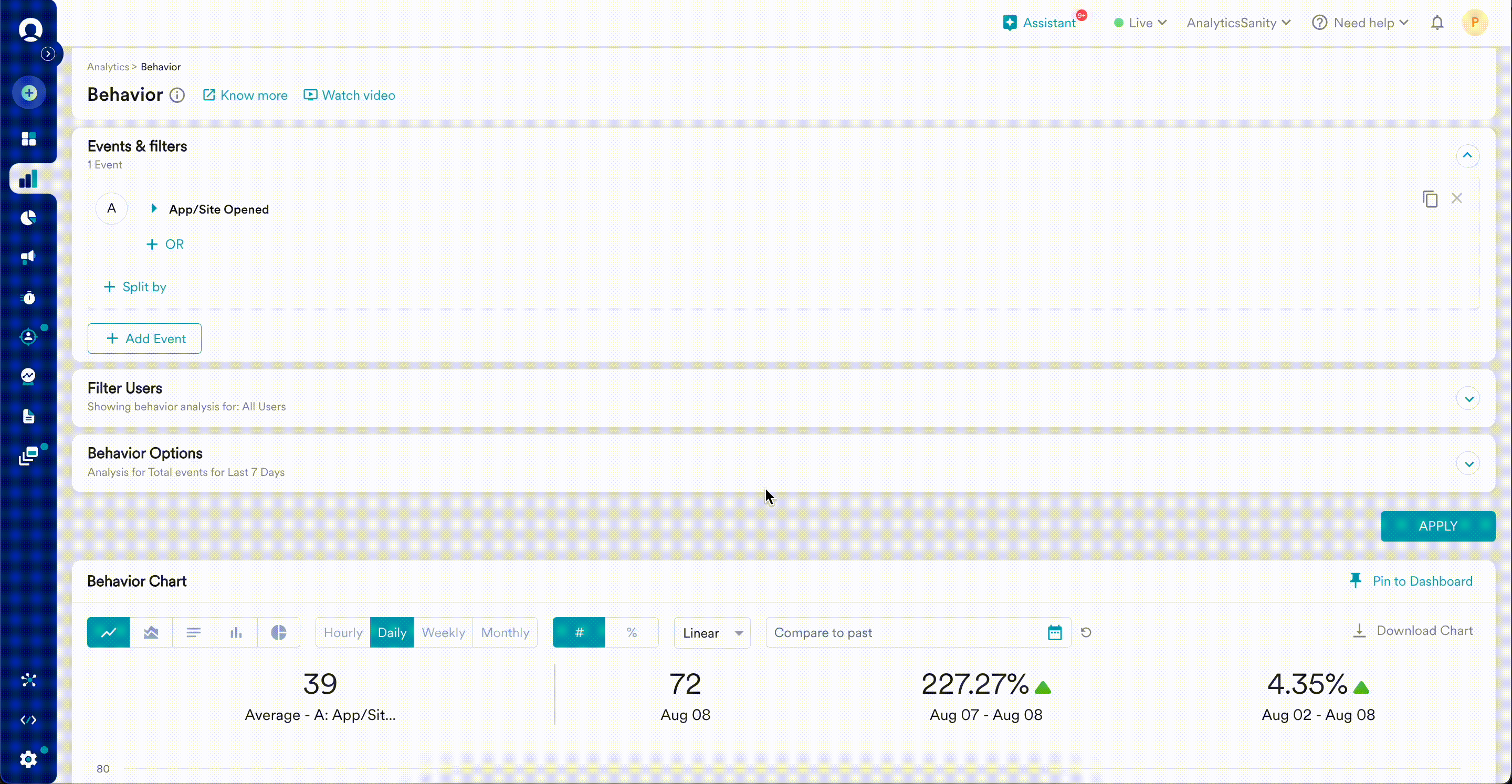 In the case of Funnels, you will be able to visualize the conversion of the events for both the Current duration and Previous duration


The Retention Tables come with a default Comparative Overall Retention view. To access the Retention table for both the Current and Previous duration, just click on the Expand table option.

Note: Time comparison visualization is not present on Area and Pie charts.
Actionable Analytics
Actionable Analytics can be performed only on the current duration. 
When analyzing behavior and funnel analysis, simply click on the data point of the current duration line or bar to use actionable analytics. For retention analysis, use the retention table of the current duration and apply actionable analytics.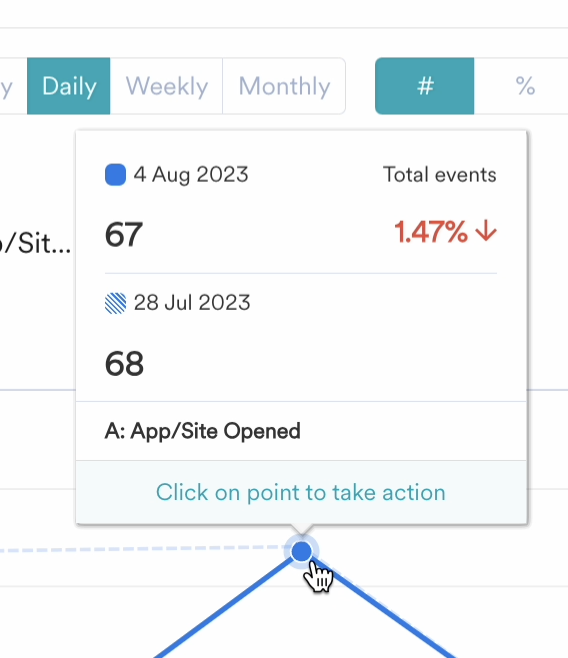 Time Comparison on Custom Dashboard
The custom dashboard contains charts and tables of Behavior, Funnels, Session and Source, and Retention. To perform a time comparison on the custom dashboard, please perform the following steps:
Dashboard Filters -> Select Duration -> Select Previous Duration -> Apply

Reach out to us directly from your MoEngage Dashboard -> Need Help? -> Contact Support or send an email to support@moengage.com.