MoEngage Flows is a series of Cross-channel (across the channels viz. Email, Push, SMS etc.) Lifecycle campaigns to be sent to your customers basis their actions/in-actions on your app/website.
Personalized messages have always performed better in terms of Click through rates (CTRs) vis a vis non-personalized plain formal messages.
Marketers can personalize the Flow communication sent to end users basis the User Properties or User Action Properties e.g. You can communicate to your end user by his/her First Name (a user property). You can also re-target your users who have abandoned their cart by referring to Products in their cart e.g. Hey John, You left Nike Sneakers in your cart. Grab them before they are gone!
How can you do it using Flows?
You can do it simply by writing "@" in any of the message fields of your messaging campaigns viz. Sent Push, Send Email, Send Connectors.
e.g. Say you want to personalize a Push Notification with First Name and Items that use started purchasing but did not.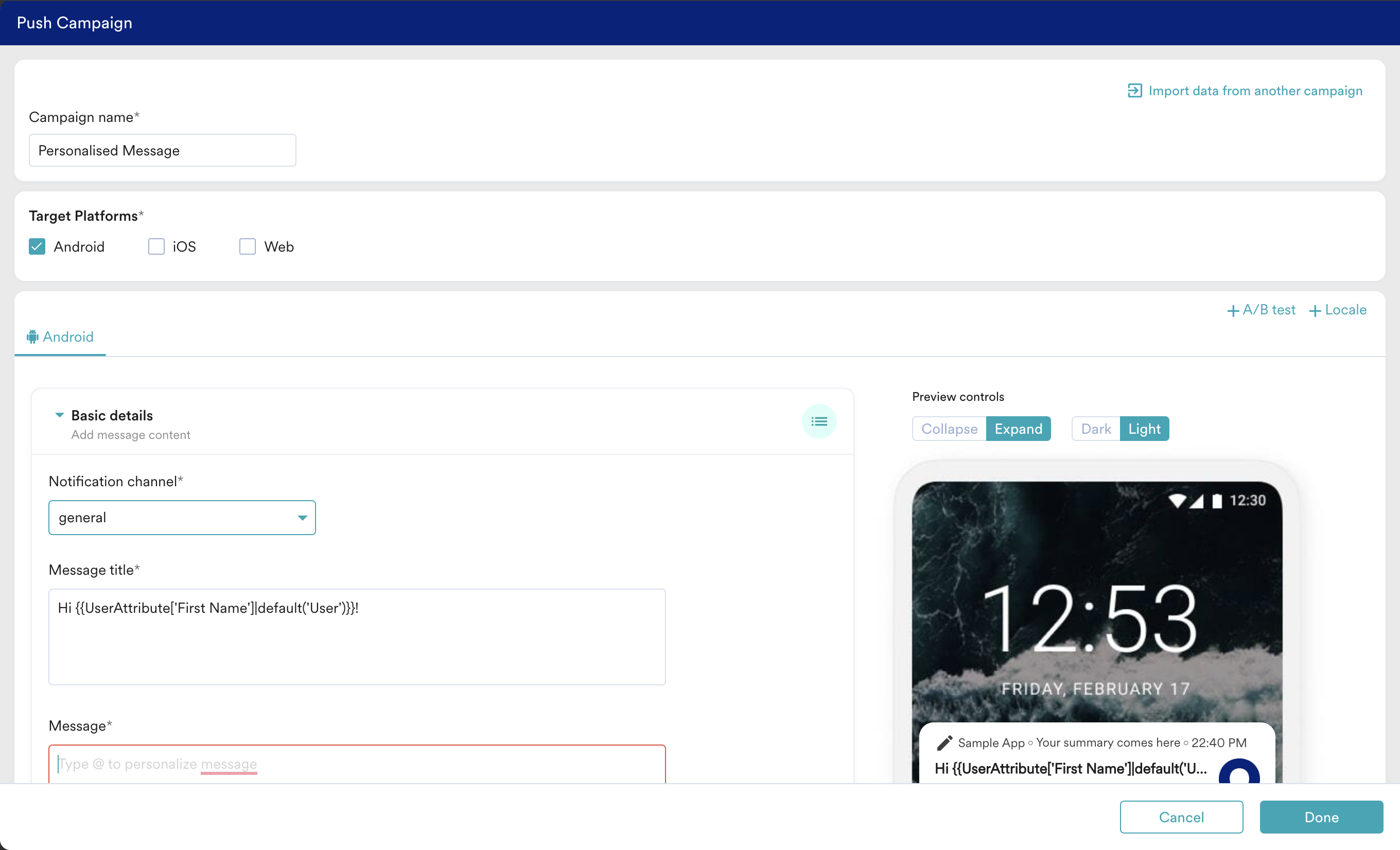 Here is how your personalized message will look like: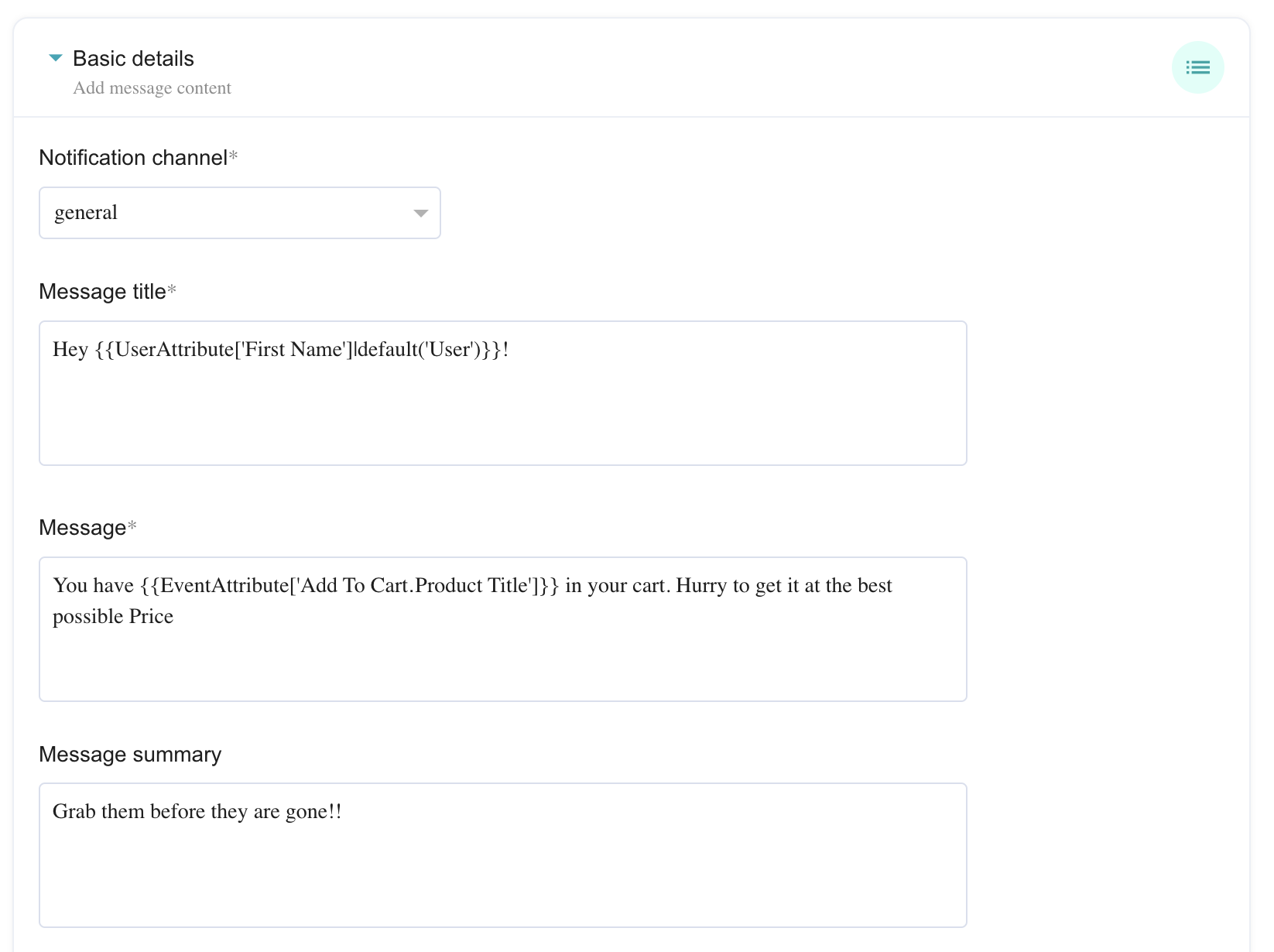 Note: You can personalize your message basis User Properties and User Events. User events are only restricted to the:
- primary event used as IF Entry condition and
- Has Executed event of Has Done Event conditions.
- When Personalization for selected property fails, the system will replace the property with the Text defined as the fallback value.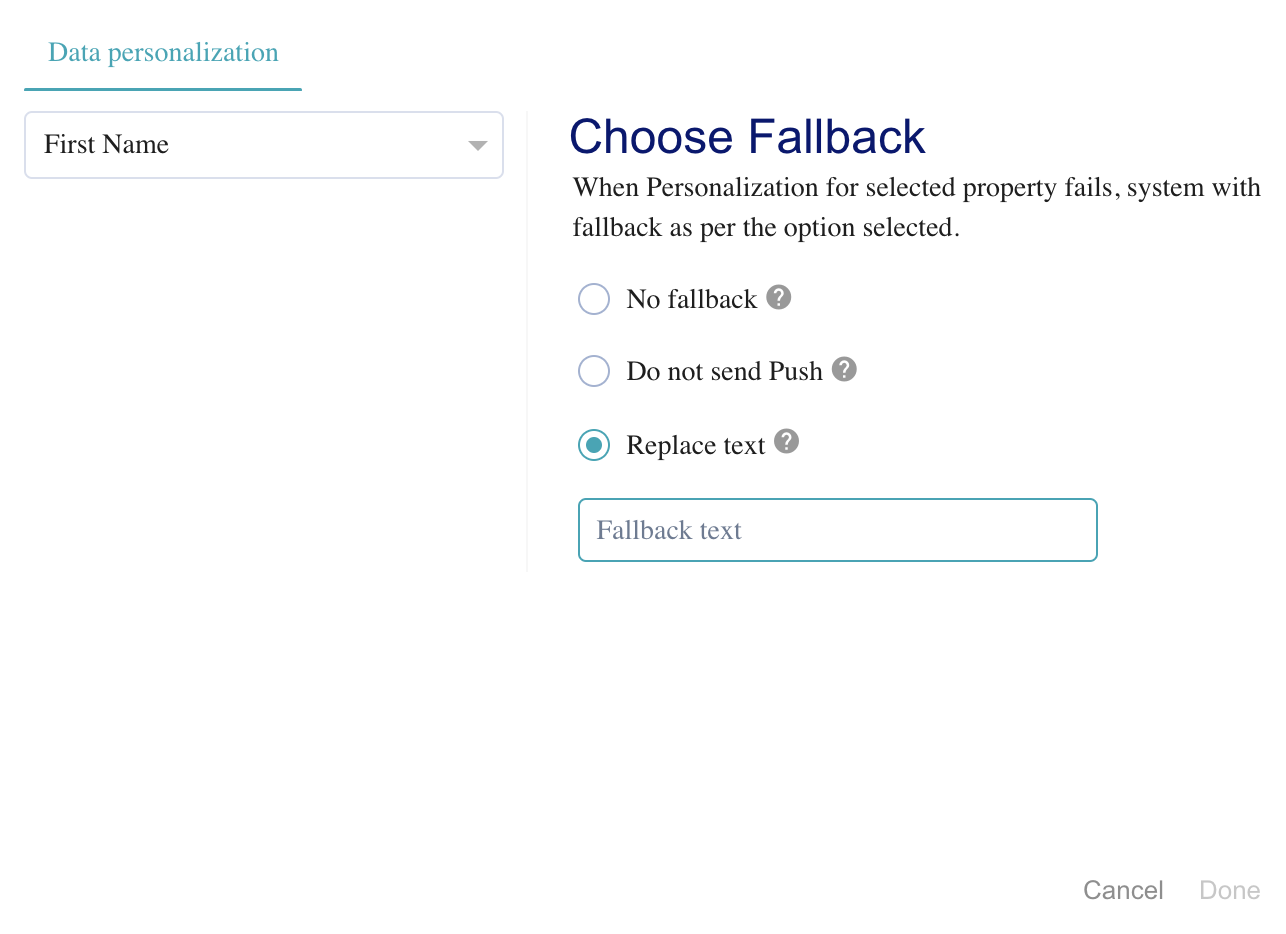 We always use the last instance of any event to personalize the message being sent to the users.