New Features
Archived Campaigns
Release Date: 24 June 2021
You can now archive In-App, On-Site Messaging, and Web Personalization campaigns too. All archived campaigns have the status as Archived. The status is displayed on the All Campaigns page in the MoEngage app.

You can now archive paused in-app campaigns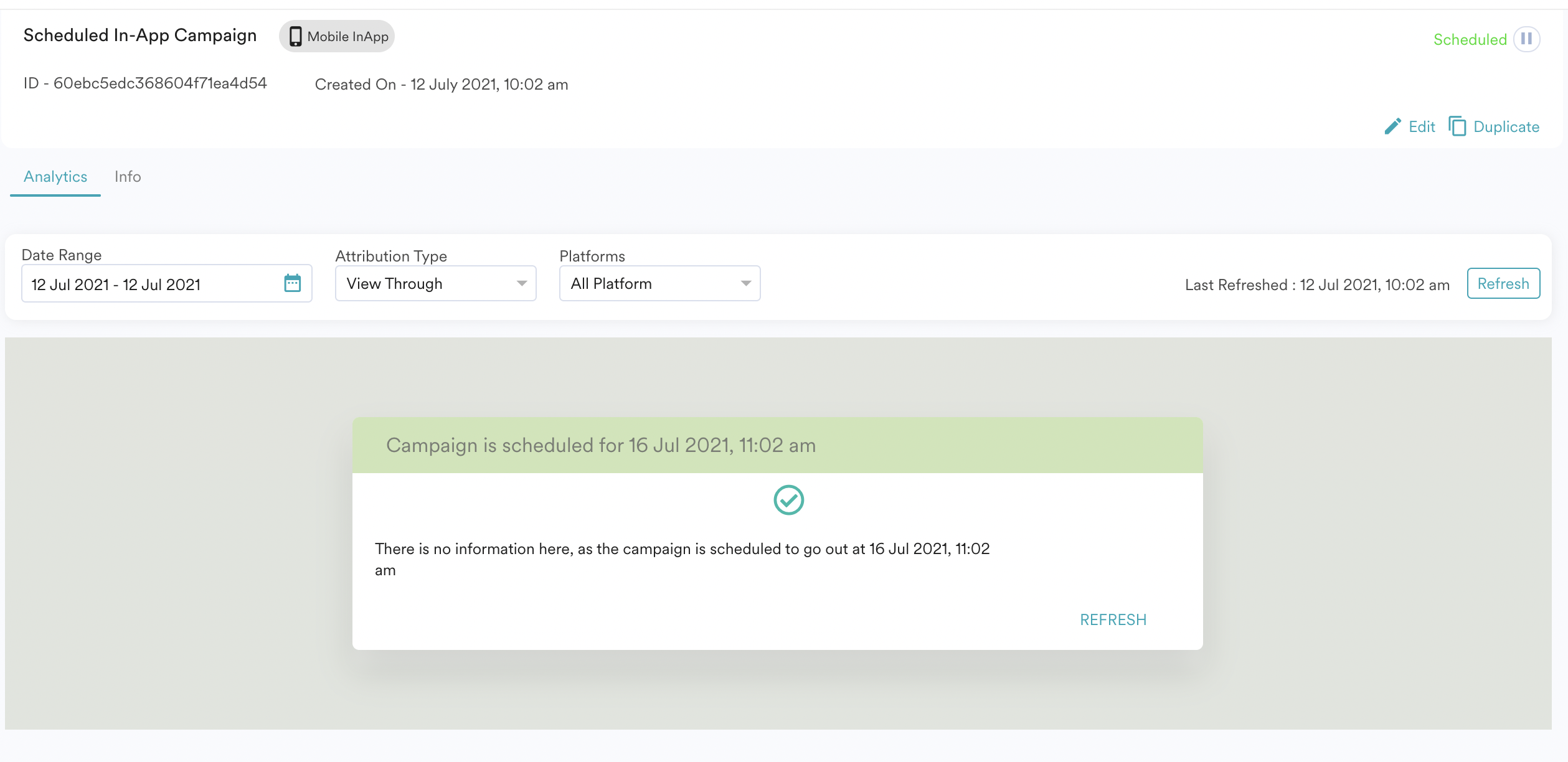 Campaign Analytics for Rating campaigns
Release Date: 30 June 2021
With MoEngage In-App campaigns, you can leverage the star rating template to get your users to rate your app or specific features of your app. MoEngage shows you the rating metrics captured for the specific campaign as described.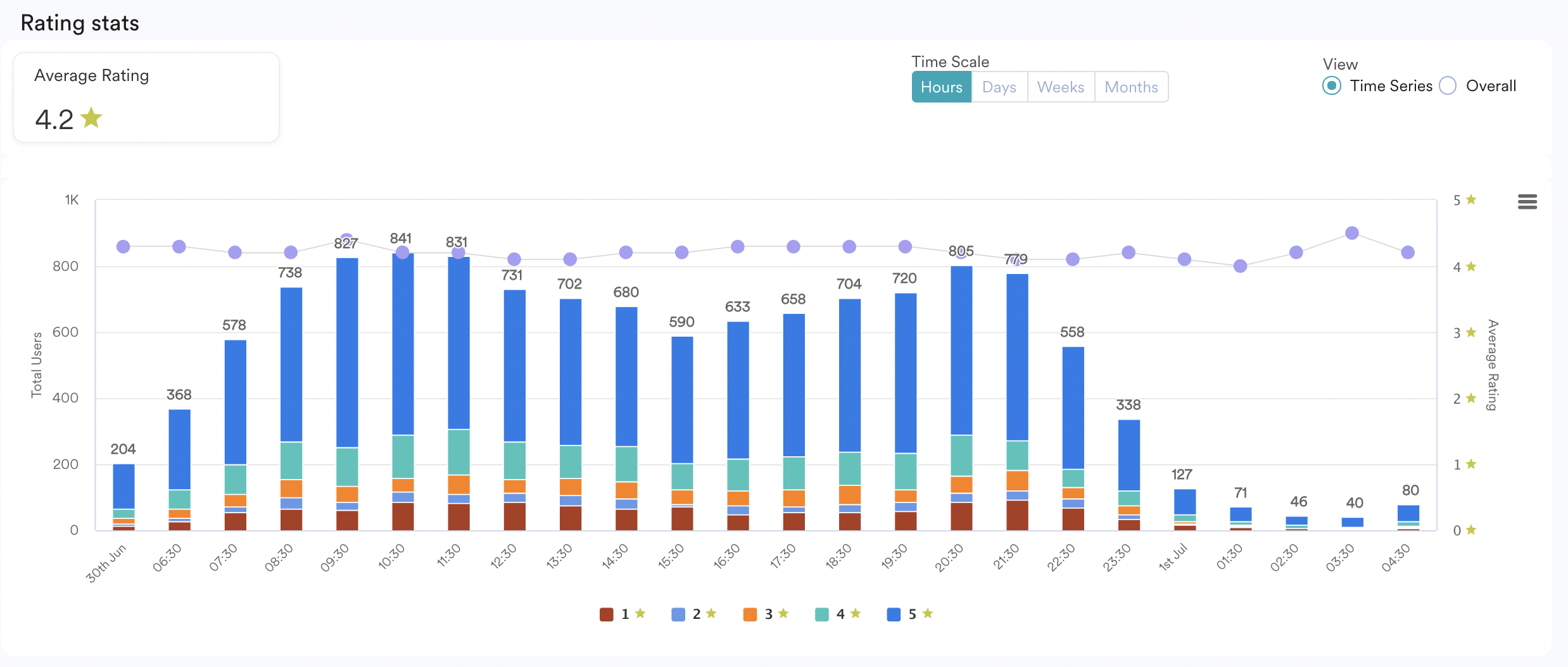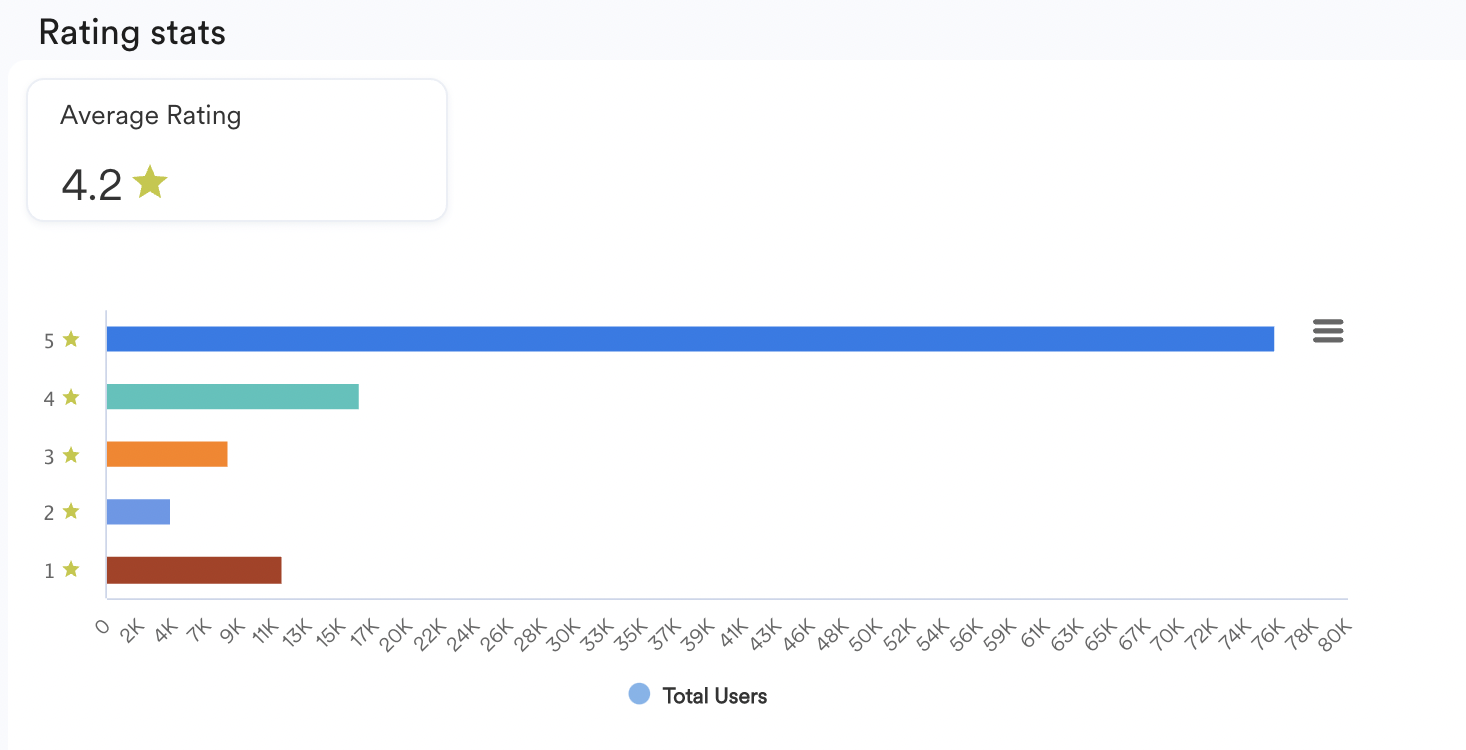 DLT regulation compliance for SMS
Release Date: 08 June 2021
MoEngage has introduced and made Template ID a mandatory field to comply with the Indian DLT regulations for SMS.
For more information, refer to DLT impact on SMS.
Enhancements
Push - New
Release Date: 24 June 2021
We have enhanced our user experience by redesigning the user interface to bring uniformity across campaigns and channels.
An All New editor to enhance your experience while creating the push campaigns

You can now simply copy your message/content between platforms. Create your content on Android, and automatically copy it to iOS or Web!

See the reachable users through push in your target segment right here, when you do the show count!

We have moved 'Test Campaign' to step 2 of Campaign Creation. This will make it easier to test your messages and shall eliminate the need for back and forth!
SMS - New
Release Date: 24 June 2021
The following enhancements are available for SMS campaigns:
You can now define Start and End times for Event-Triggered SMS campaigns.

In the SMS Settings page on the MoEngage app, the Solution Infini name is changed to Kaleyra

We have also added support to open old SMS campaigns in the newly designed user interface, for campaign Duplicate action
Features available to all
The following features are moved from beta to general announcement:
Control Group in Flows

Zero wait time in "has done event" check and "user attribute" check.

Retiring of Flows

Locales support for Push action campaigns in Flows