Note - This feature has been deprecated in our latest release
Emails landing into spam is the most common problem being faced by marketers running email campaigns. The email community has learned over time from data coming from billions of emails sent everyday and created certain spam filter rules to detect if an email has chances of landing into spam and modify the content accordingly.
Our Spam checker takes these rules into account and runs a test on your email content. This test returns a Spam Score, classifies the email as Safe to Send or Potential chances of landing into spam and displays the test results to help modify the content.
You can access this spam checker by clicking on the shield icon on Messaging tab on Campaign creation page. This will begin the spam filter test which takes around 30 seconds to complete.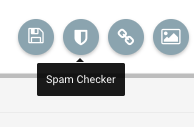 The Spam Checker report appears as shown in the below snapshot. The lower the spam score, the lesser chances of the email landing into spam. Spam Scores above 4 have potential chances of landing into spam and you need to review the messages to understand how to modify the email content and reduce the spam score.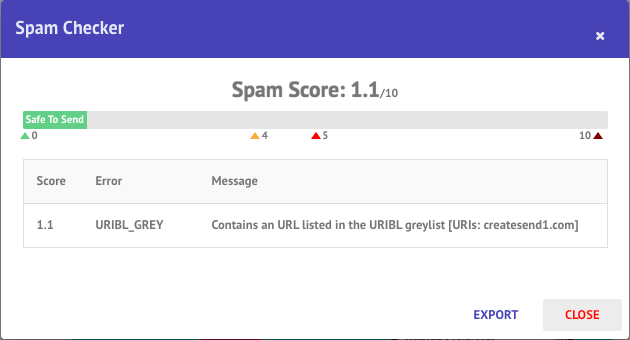 You also have an option to download the Spam Report for further analysis.