BETA ALERT

WhatsApp is currently a Beta Feature. If you wish to try out the feature, reach out to support@moenage.com.
Personalize the WhatsApp campaign content using User Attributes, User Events, Product Sets, Content APIs, and Content Blocks.
For more information, refer to
In step 2 of campaign creation, on the Content tab, type @ in the content where you wish to personalize.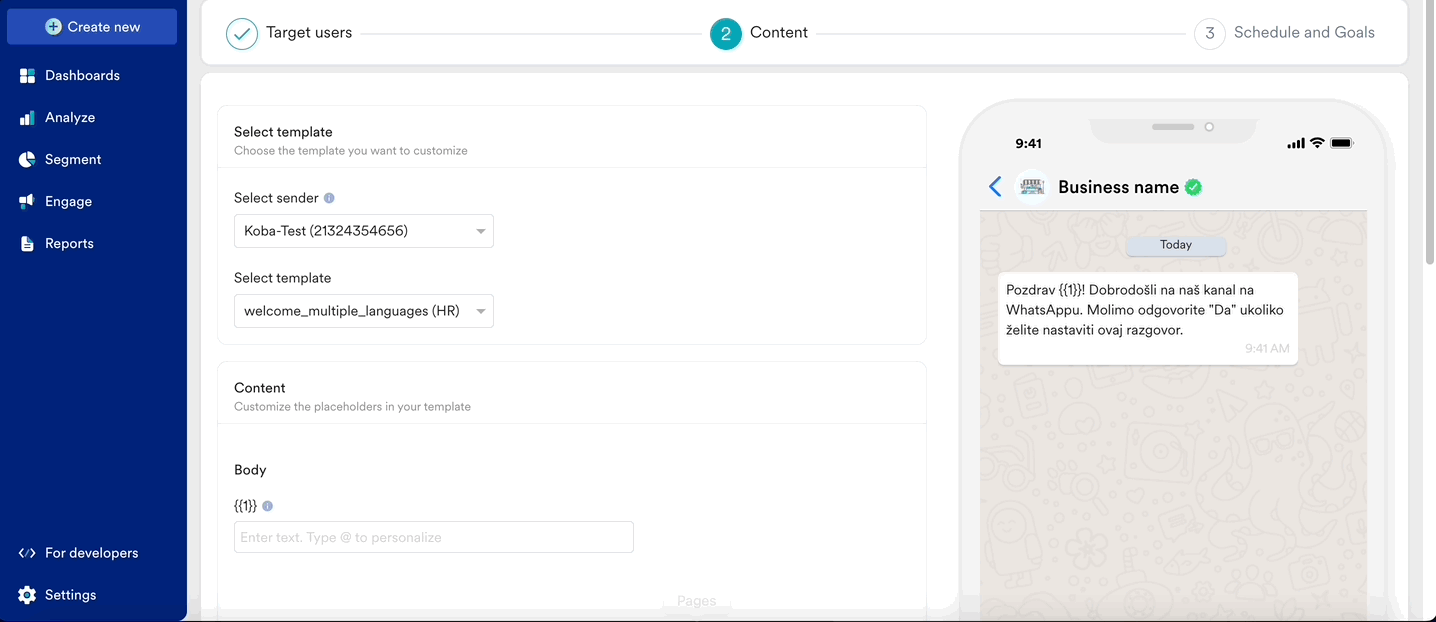 Do the following:
Type @ to personalize the content.
Use one of the following:

Data personalization

From the drop-down, select from User Attribute, Product Sets, or Content API

Select one of the following as for alternate (Fallback) to the personalization:

No Fallback
Choose the option for personalized content. The option results in no alternates when the personalization does not work.
Do not send campaign
Choose the option where if the personalization does not work, WhatsApp messages are not sent.
Replace Text
Type or paste the text used when the personalization does not work.

Content Block

Select the content block to be inserted
Click Insert only the content of the content block.

INFORMATION

When the option is selected

Only the content is inserted
The content is disconnected from the content block
Any content update in the content block is not reflected in the inserted content.