Navigation
You can create predictions using one of the following:
On the left menu, click Predict.
Click All Predictions.
On the All Predictions page, click Create Prediction button.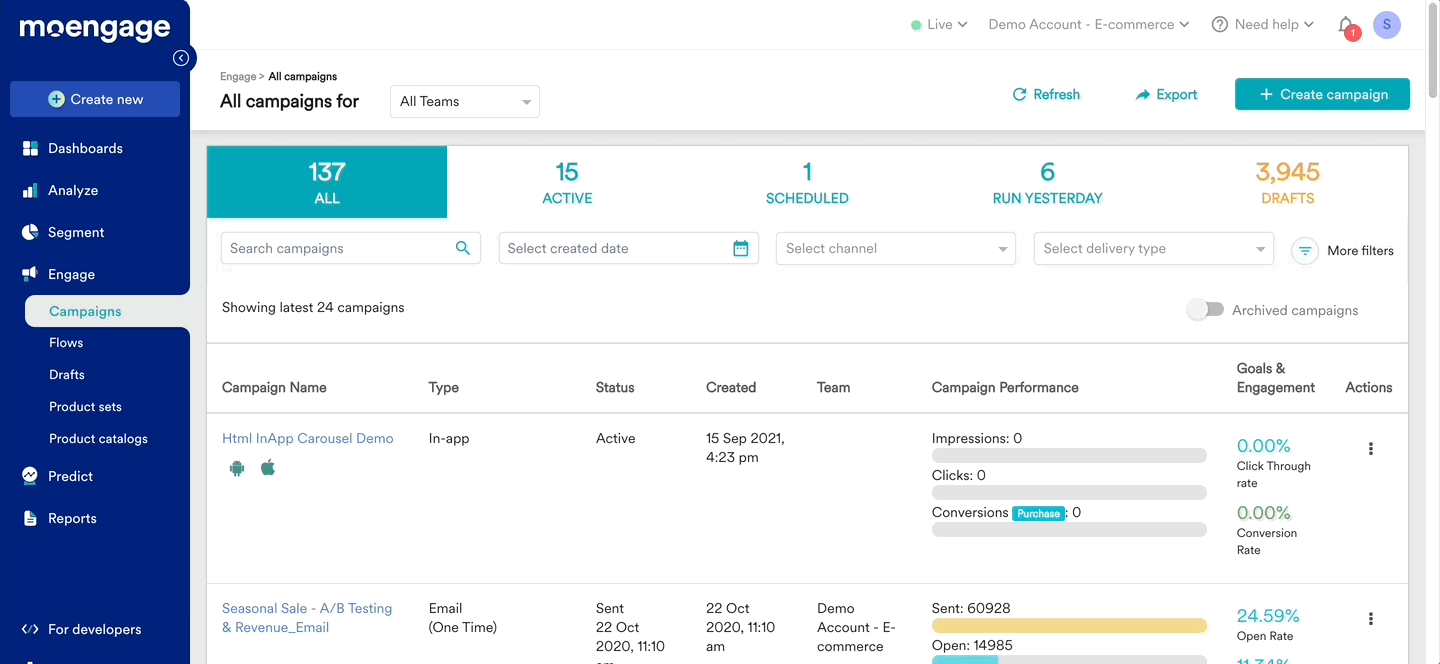 On the MoEngage Dashboard, on the left menu, click + Create new.
Click Prediction to open the Create New Prediction page.
Define Prediction
You can define:
What do you want to predict?
What conversion (uninstall, dormancy, and so on) means for your business and get the required predicted users.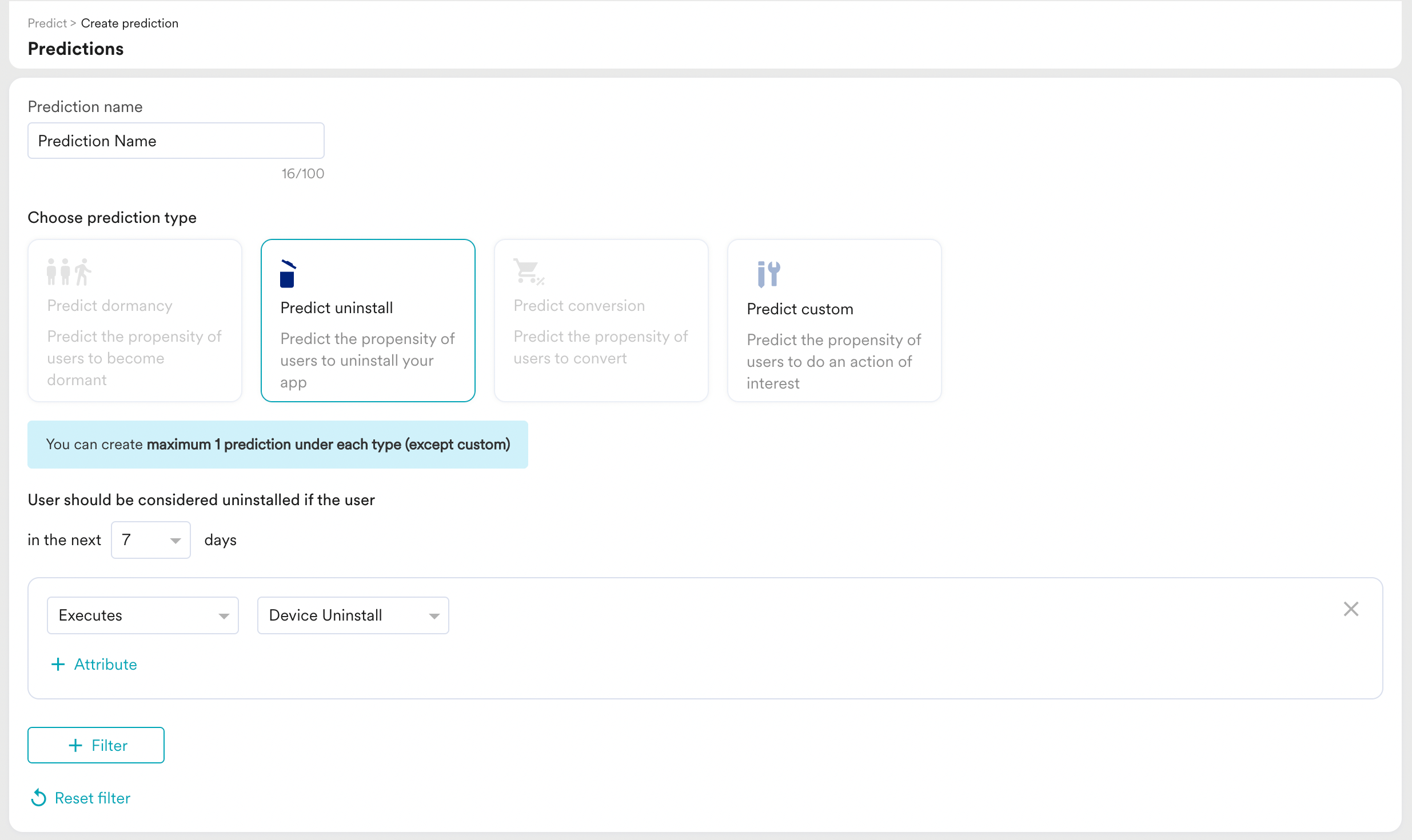 On the create page provide the following details:
Field
Description
Prediction name
Type the name of the prediction
Prediction type

Choose one of the following:

Predict dormancy
Predict Uninstall
Predict Conversion
Predict Custom

Define Prediction

Define the prediction time only in multiples of 7 days.
| | |
| --- | --- |
| warning | Only one prediction for each of the default prediction types can be running at a time. For example, you can create uninstall prediction, archive it and create again. |
Prediction Settings
You can modify the prediction definition and prediction settings of the default predictions as required. MoEngage prediction also lets you define the prediction of your choice, with custom prediction you can create a prediction with desired definition and settings.
Both action and inaction of users can be predicted for example users who are going to purchase or users who are going to not open the app. Also, you can apply an event attribute filter to predict for specific actions such as predict only for iOS platform or predict for category fruits, etc.

You can define how much data MoEngage sherpa should take to generate the prediction and set the frequency at which the prediction should be refreshed and updated propensity categories to be available. You can also define the day of the week you want the prediction to be available.
For this phase, the last 60 day's data is taken to generate the prediction, and the prediction is refreshed every 7th day.
Computation for the prediction may take up to 24-48 hours for the first prediction instance. From the second prediction instance onwards, it will be available on the selected day.