You can set up web push notifications on your website to automatically trigger notifications for specific user events such as Cart Abandonment, User Drop-offs and get the user back to the same web page where they dropped off from. Several marketers who use our behavior-based triggers are already witnessing great results with campaign click-through rates as high as 45%.
Step 1: Integrate Web Push on your website
You can configure Web Push Settings on your MoEngage dashboard and integrate Web SDK on your website by following the integration docs. This would take less than 30 minutes and you will start seeing web user events on the dashboard.
Step 2: Setup Web Push Trigger Notifications
Navigate to MoEngage app > Engage > Create Campaign > Push and click Smart Trigger. Select the trigger action as shown in the below screenshot. The below example shows a view abandonment campaign for the "shoes" category where a user who viewed a webpage with "URL contains shoes" AND did not view a webpage with "URL contains success" - basically did not complete the purchase. Set the trigger time as per your requirement - for example, 30 minutes.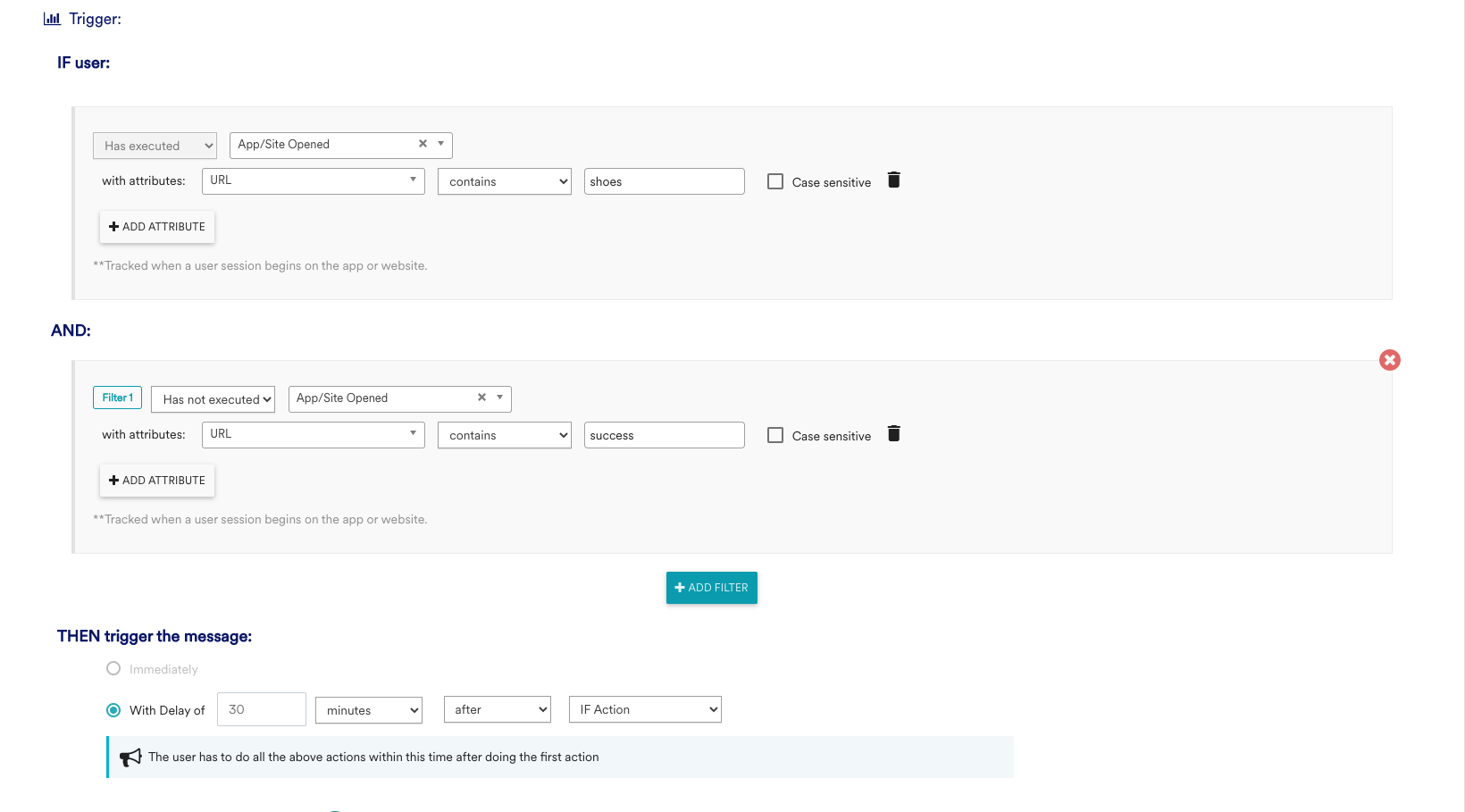 Step 3: Setup Web Push Notification Messaging
Enter the Notification Title and Message and personalize the Redirect URL by entering "@" and selecting "URL" under Event Attributes as described: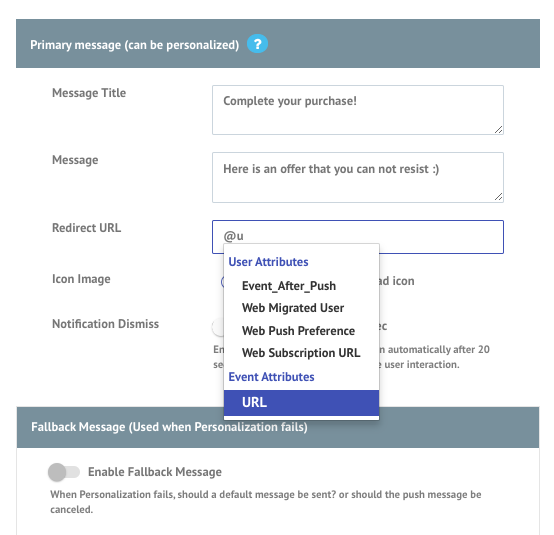 You can then complete this campaign creation and set it live for users who viewed a product but did not complete the purchase.