2-Step Verification
2-Step Verification (Also known as two-factor authentication) is the process of requiring you to verify his identity in two unique ways before being granted access to the system.
With 2-Step Verification, you will sign in to their account in two steps using:
Step 1: Something, you know - your email id and password
Step 2: Something you have - such as an access code delivered to your phone
| | |
| --- | --- |
| | MoEngage currently supports 2-Step Verification by any apps such as google authenticator or authy. |

Enable 2-Step Verification
1. To enable 2-Step Verification, you need to navigate to the Settings >> Login settings >> 2-Step Verification.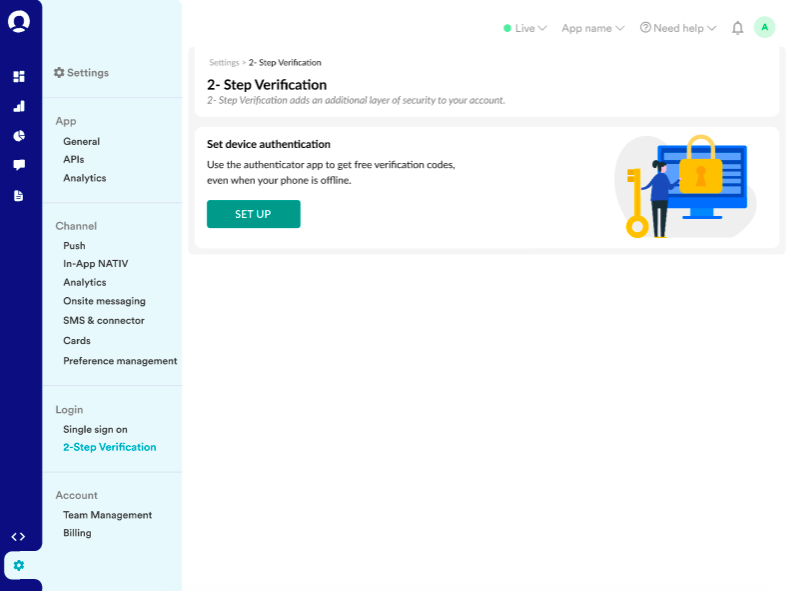 2. Download any authentication app- Google Authenticator App or Authy.
3. Click set up the device. Scan the QR code and enter the authentication code to complete the setup.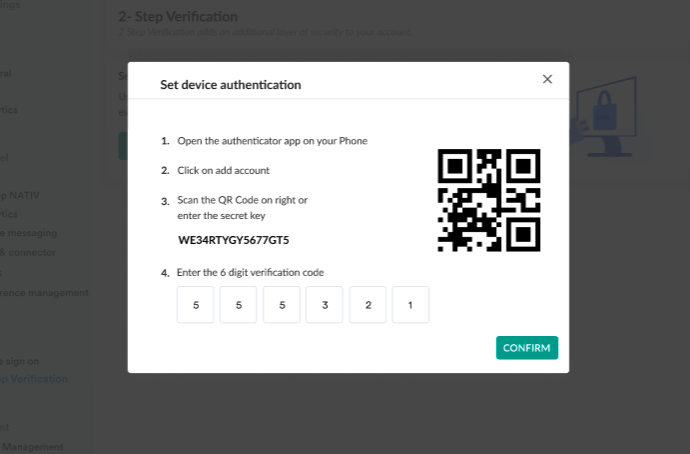 | | |
| --- | --- |
| | You can also download your recovery codes. Recovery codes are one-time back-ups codes that you can use to access your account. MoEngage provides a set of 10 recovery codes. |

4. Once enabled, subsequent logins into the dashboard will require you to enter your second authentication.
New Login Process
1. Once the system validates your email and password credentials, you will be routed to the additional step here
2. Open your authentication app and enter the verification code on the screen.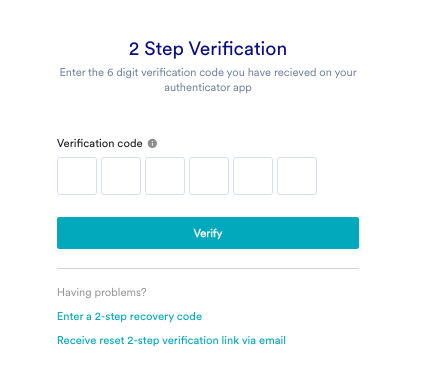 Troubleshooting
1. Do not have access to the authentication device?
No worries, click on "Enter 2-step recovery code". You can use one of the recovery codes. You would have downloaded a set of 10 one-time usable recovery codes while setting up 2-Step Verification.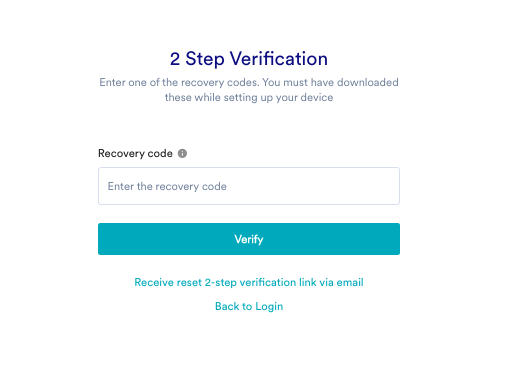 2.Do not have access to recovery codes?
You can choose to receive the login link on your email. Click on the link in the email to reset your 2-Step Verification.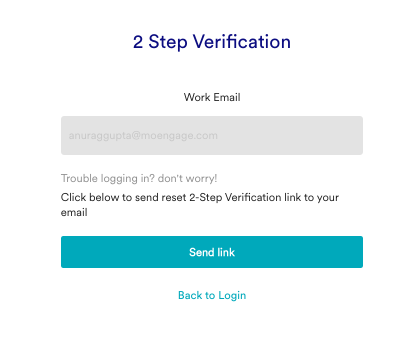 | | |
| --- | --- |
| | You will have to re-configure your device once now. |