On the Team Management screen, you can invite your team member in the following steps:
Step 1: Enter the member's email address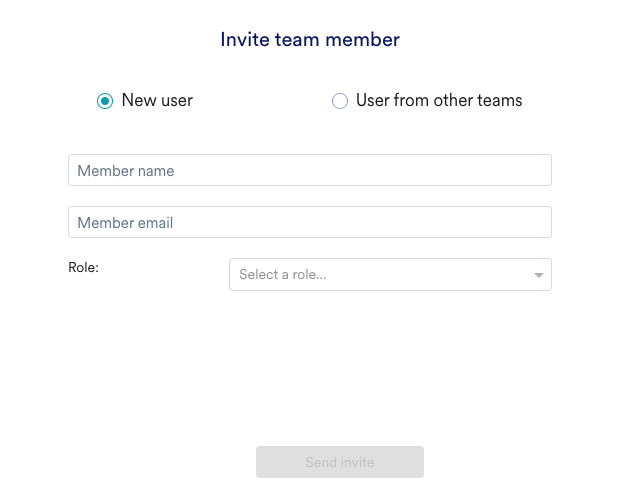 Click here to understand different user roles.
Step 2: Select the environment you wish to give access to and in the drop-down select the role you wish to assign to the team member. Click here to learn more about the Live/Test environment.
You also have the option to give access to only one environment (Test or Live). Just un-check the checkbox for that environment.
Step 3: Click on the "Send Invite" button and an invite email will be sent to the member to join your account. Refresh the page to see the user in Current Team Members.