Campaign Reports can reach your inbox automatically. You just have to pick a right time to get the report and enter the email addresses you wish to receive the report on.
Step 1: Go to the Dashboard -> Settings screen
Step 2: Select Report Settings
Step 3: Click on Enable.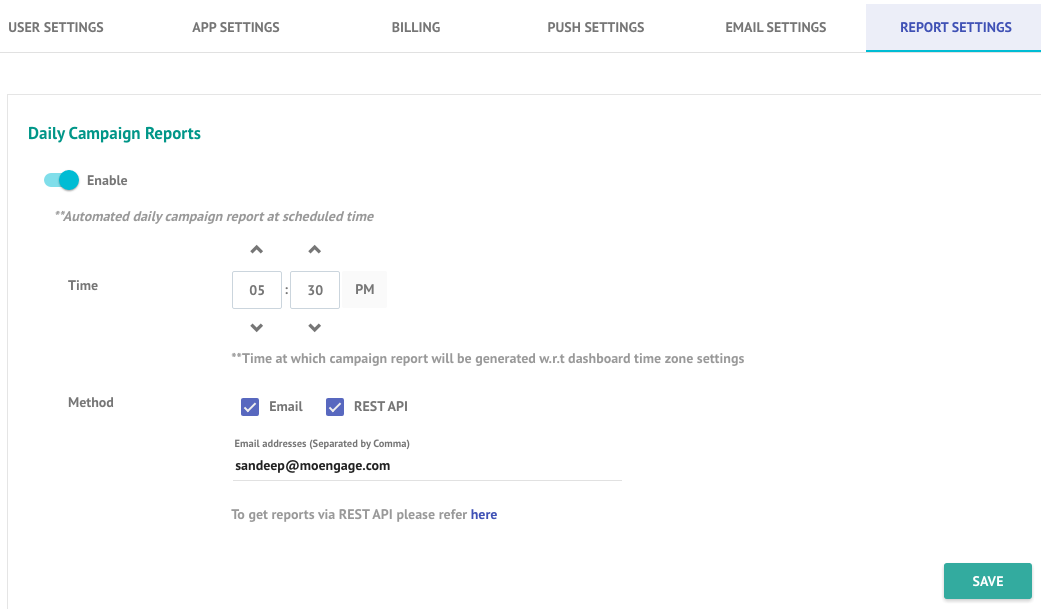 Step 4: Pick a time to receive the report
Step 5: Select the method: Email and/or REST APIs
Step 6: Enter the email addresses to receive the report on. If you wish to download the reports to your server, we have exposed a REST API. Details are mentioned here.
Step 7: Click on Save and you are done!
In case you are facing any issues here, you can get in touch with us at support@moengage.com