WARNING

This feature is being deprecated. Please refer to newer version here
Campaign Reports can reach your inbox automatically. You just have to pick the right time to get the report and enter the email addresses you wish to receive the report on.
Step 1: Go to the Dashboard -> Settings screen.
Step 2: Select Analytics
Step 3: Scroll down to REPORT SETTINGS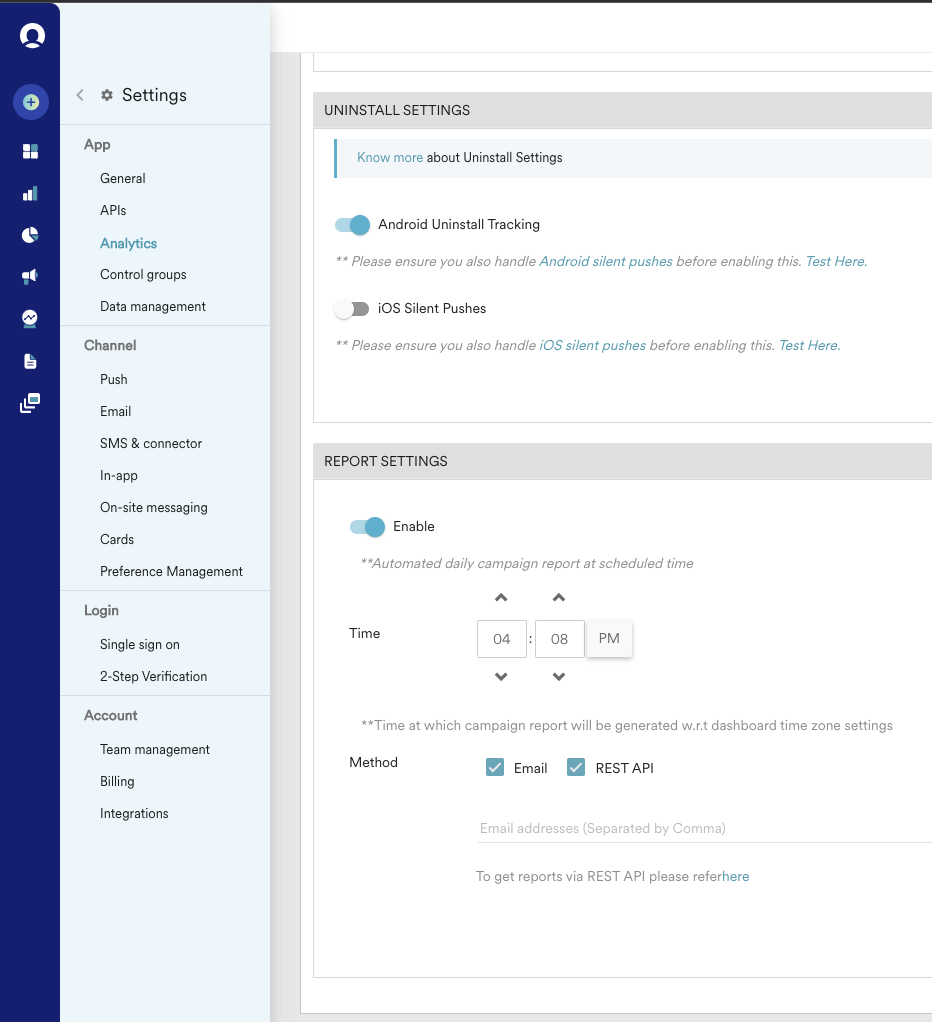 Step 4: Pick a time to receive the report
Step 5: Select the method: Email and/or REST APIs
Step 6: Enter the email addresses to receive the report. If you wish to download the reports to your server, we have exposed a REST API. For more information, refer to Daily Campaign Report API.
Step 7: Click on Save and you are done!
In case you are facing any issues here, you can get in touch with us at support@moengage.com