Sinch is available as an integrated provider on MoEngage dashboard. Navigate to the SMS settings page on MoEngage dashboard, fill in the required fields and you are good to go. For more details on how to use integrated providers, refer to this link.
Below is step by step explanation for setting up Sinch as your desired SMS provider on MoEngage. Before proceeding ahead, please make sure you have the Short code, Access token, Service Plan ID set up on Sinch dashboard. You can also reach out to MoEngage Customer Success team to get assistance on this.
1. Go to Settings >> SMS & Connectors >> SMS Connector Config
2. Select Sinch under Integrated Connectors.
3. You will see the Sinch configuration page as shown below.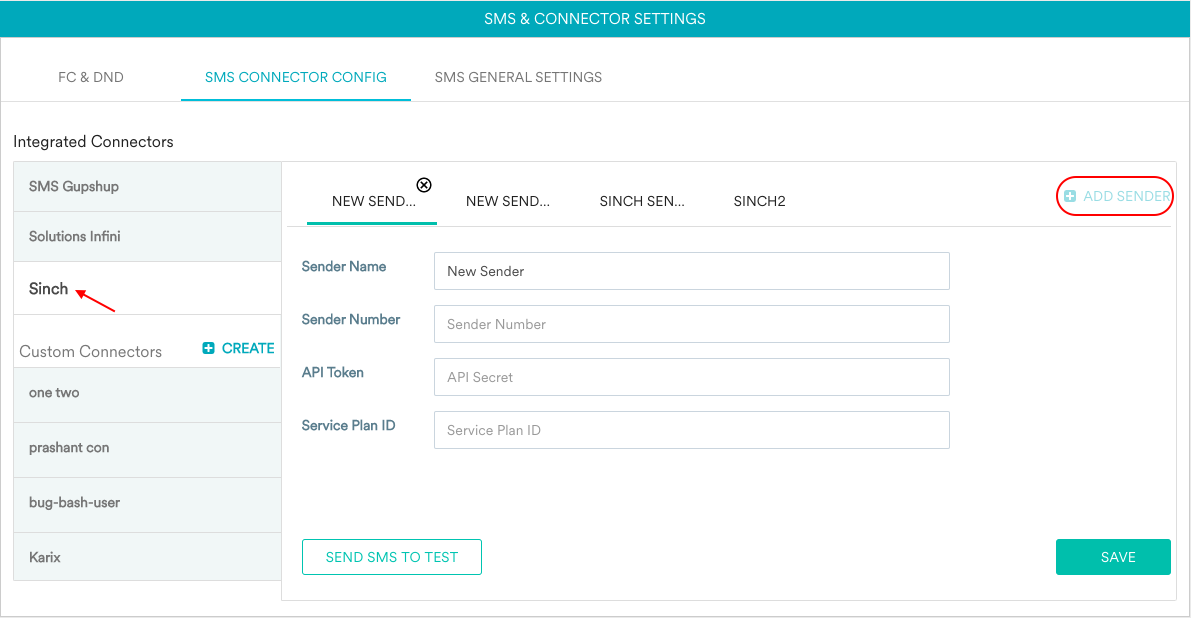 4. Login to your Sinch dashboard to fetch the required information and add in the Sinch config page on MoEngage dashboard:
i. Sender Name: Add any name to identify the Sinch sender
ii. Sender Number: This is the short-code which is the number from which SMS will be sent to your users. You can find it on Sinch dashboard here or as shown in the screenshot below.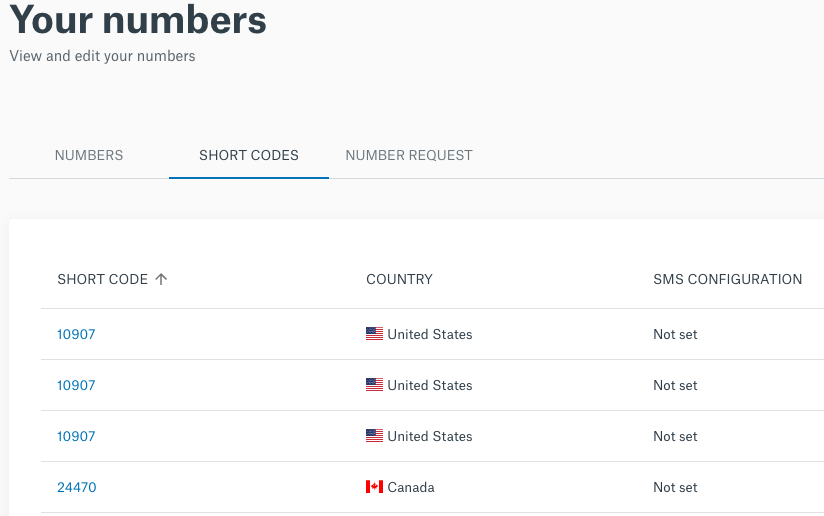 iii. API Token: API token is required for authentication and is linked to a service plan ID. You can find API token here. Click Show to reveal your API token as shown in the screenshot below.
iv. Service Plan ID: Enter the Service plan ID corresponding to the API token you have entered above. Make sure that your short code is linked to this service plan ID. You can check with Sinch team if you need clarity on which short code is linked to which service plan ID.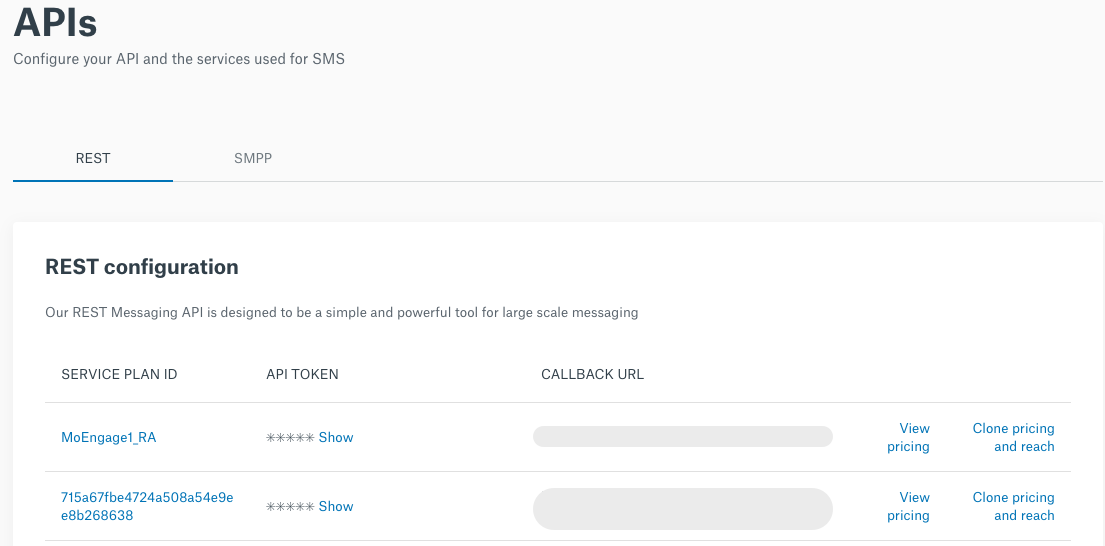 5. Do a test SMS to make sure everything is set up correctly. And finally, click Save to save the configuration.
Now you are good to proceed with SMS Campaign creation. For more information on the steps to create a SMS campaign, refer to this link.
Note
Currently, Sinch integration is supported only for US & Canada region.
To enable Sinch as an integrated provider, please reach out to reach out to support@moengage.com