Birthday campaigns are a powerful medium for marketers to engage with their customers on a personal level, drive sales, and improve customer loyalty.
This article takes you through a step-by-step process for creating a push birthday campaign.
1. Check the Data
Before creating a birthday campaign in MoEngage make sure you have the birth date of the user available in the MoEngage systems. Go to the user profile of a specific user and see if data is available. (Find User in MoEngage).
On the user profile page, check if the Birthday field has data present in it. For your account, the birthday can be present in different user attributes.

If you have the user's data we are good to go to step 2. Make sure the data is available in the above-given date format.
If there is no data present, connect with your tech team to send the user's birthday to MoEngage.
2. Create a Periodic Push
On the dashboard, Click on + Create Button on the top left.
Click on Campaigns > Push > Periodic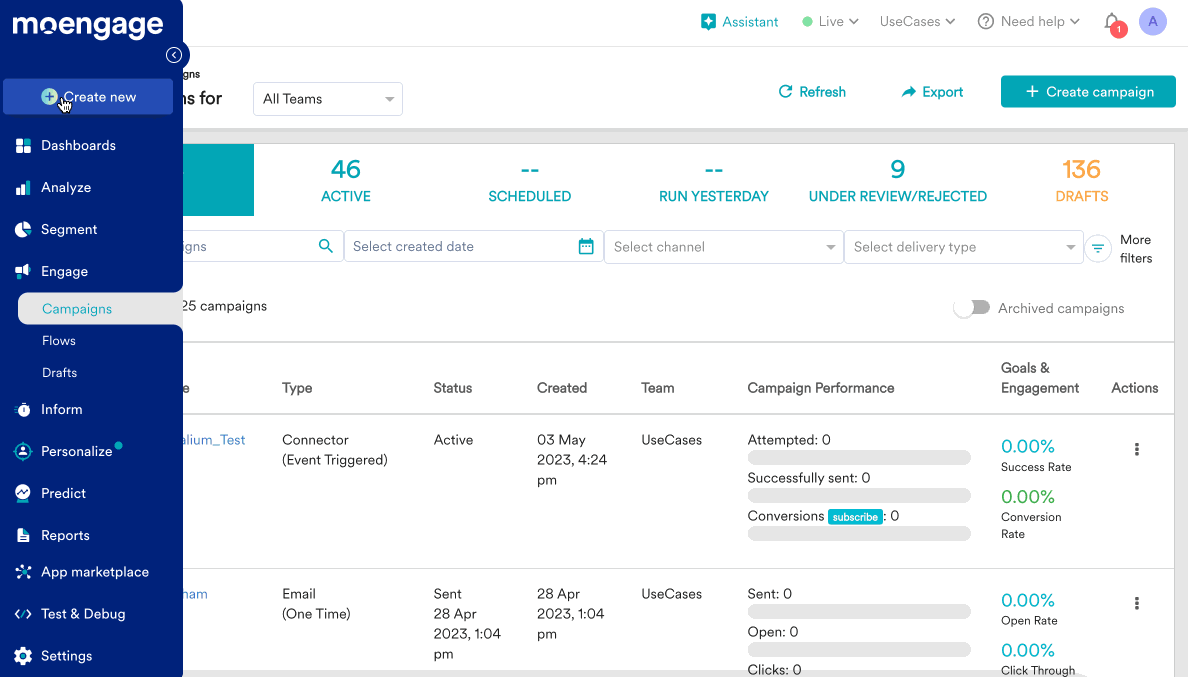 For the Periodic Push Campaign - Select the team, Add the Campaign name, & the Campaign Tag.

3. Segment Users
For the Target Audience Click on Filter User by and the User property
In the User property dropdown, select the Birthday attribute. (Or the attribute where you have stored the user's birthdate)
For the date operator select - Years where the date to filter out specific dates across the years.
In filter condition select - is today.
Years where the date is today - this combination filters out the users whose birthday is today.
so whenever this query runs, we will have users whose birthday is on that day.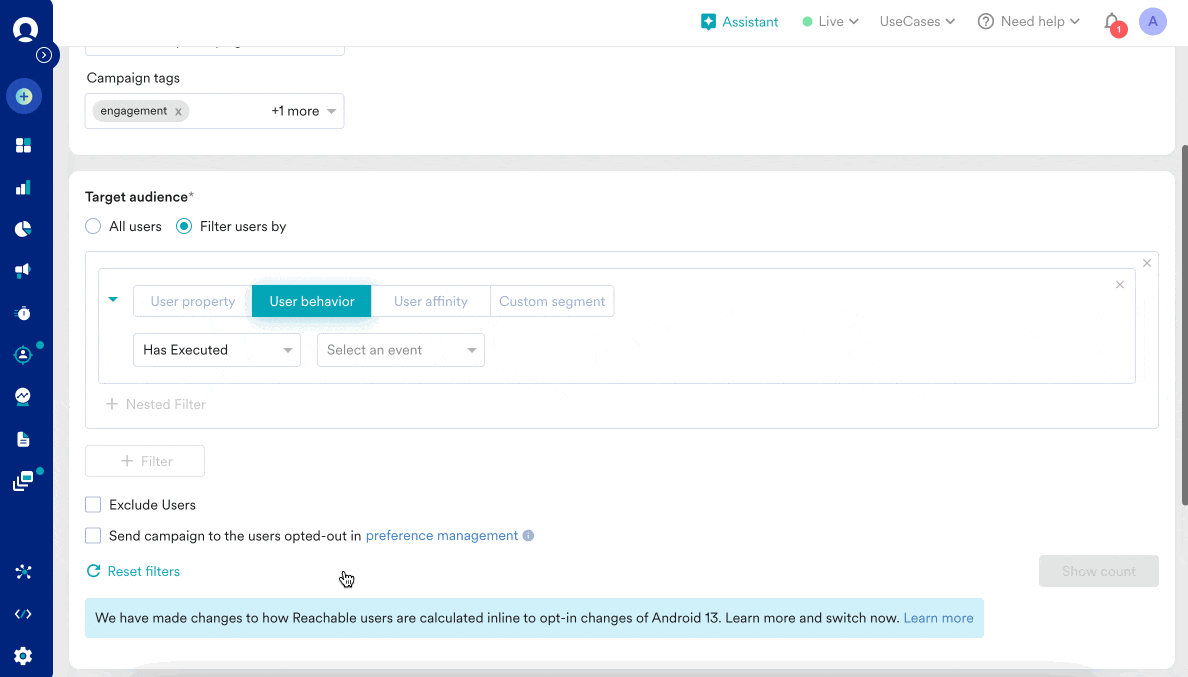 Target all platforms - Android, iOS, Web.
Click on the Next button

4. Create Content
In the content screen, select the Basic notification.
Add Message title and Message. Use personalization by name, and emojis as well.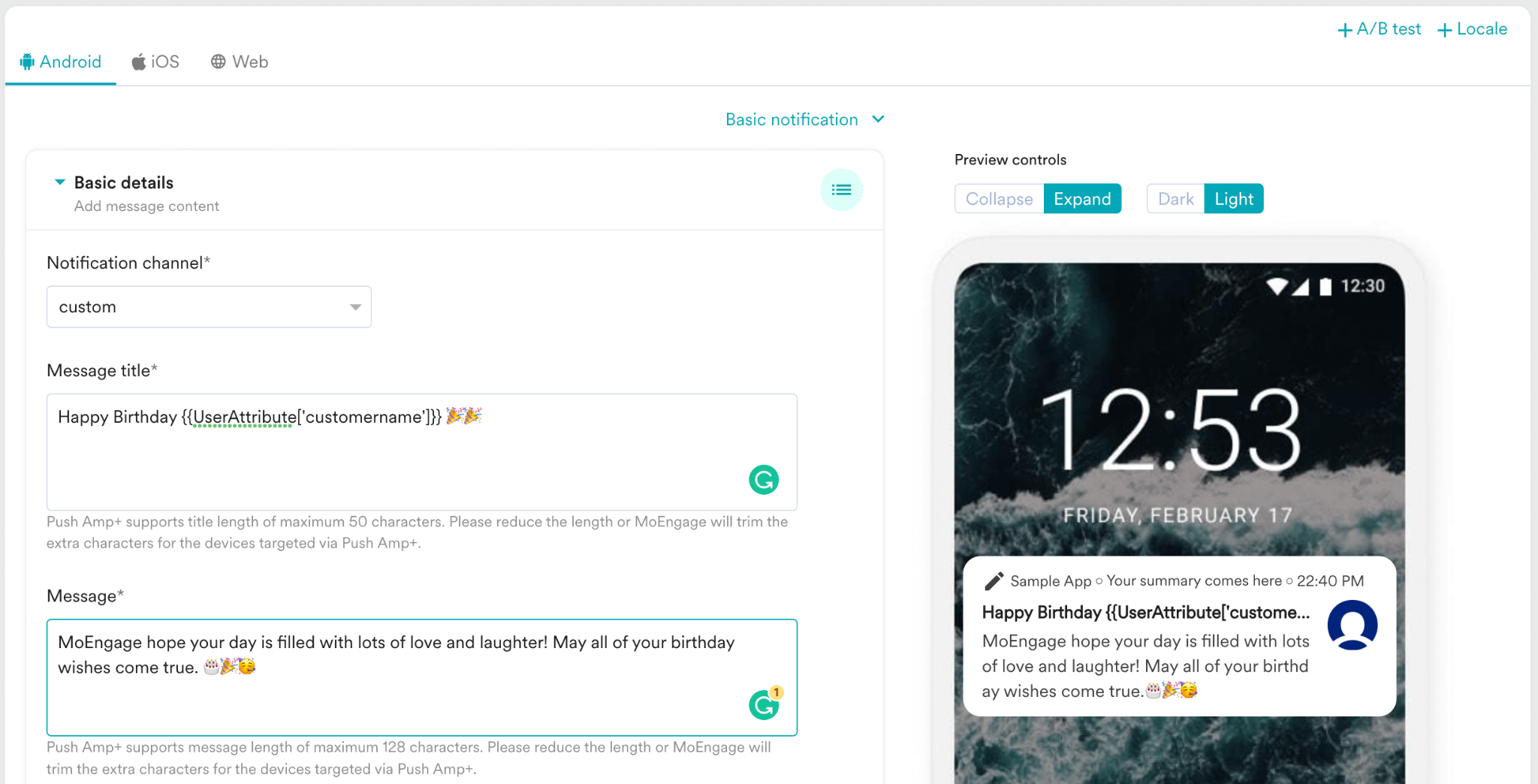 Add Image.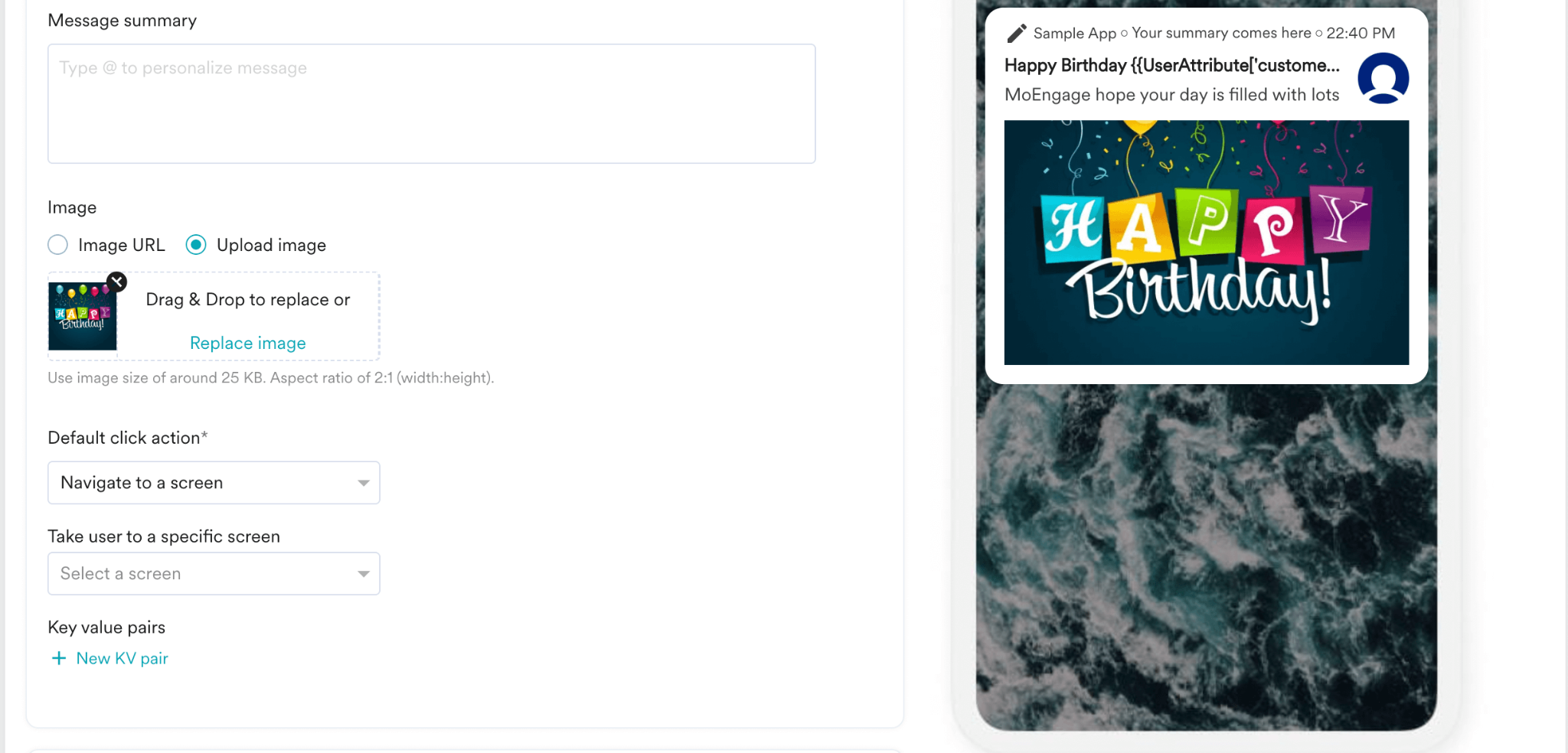 Repeat the activity of adding message title, message, and image for iOS and Web platforms.
After that click on the Next button.


5. Schedule the message
Schedule a daily message, and send it in the user's time zone.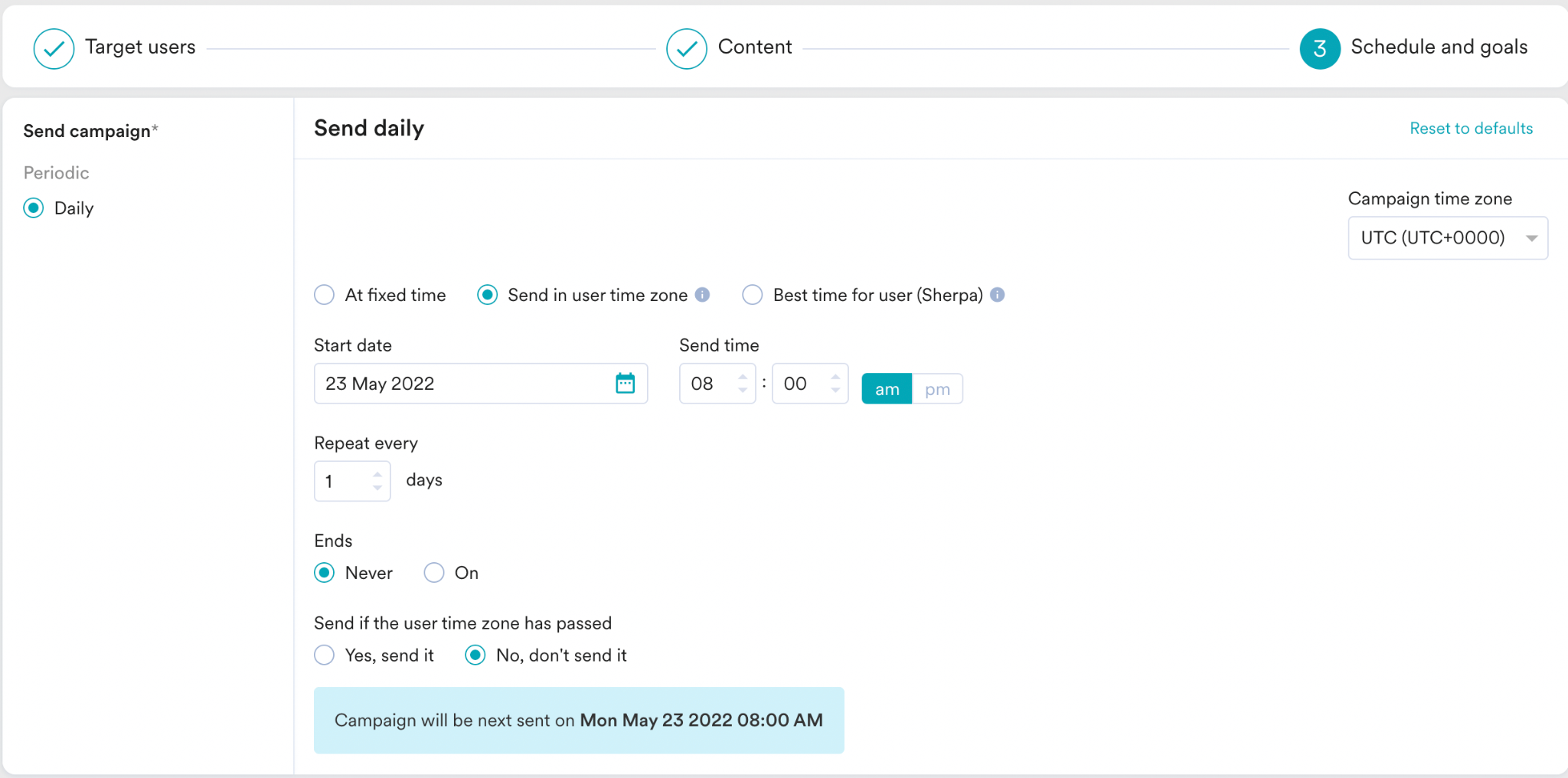 Ignore FC and minimum delay.


You don't want the user to see a birthday notification the next day. Hence add expiration hour.
Click on Publish to publish the campaign.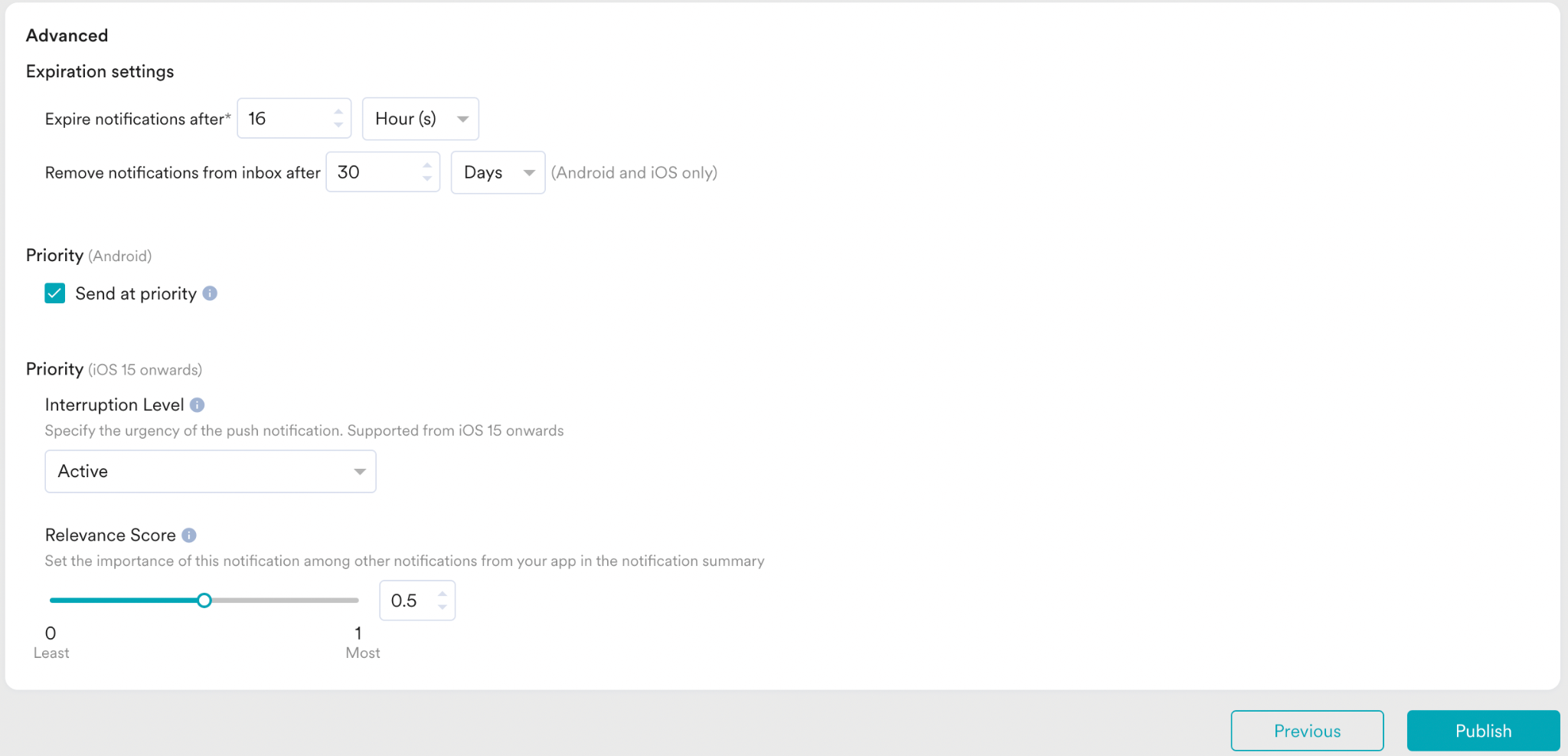 This campaign will run every day and push a happy birthday message to users whose birthday is on that specific day.