MoEngage provides you with a feature request system built directly into our product dashboard where you can suggest a feature. This helps you to relay your ideas directly to our product and leadership team.


You can suggest a feature or a product idea on the MoEngage Dashboard using the Need Help option present on the top navigation bar
​​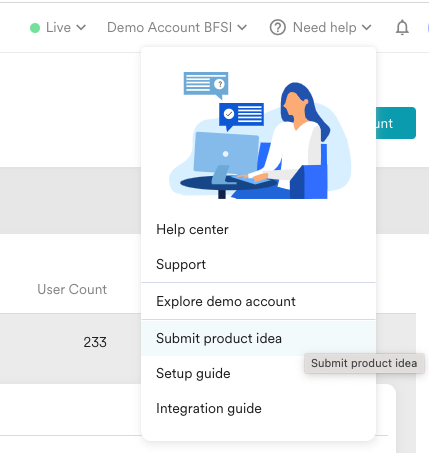 Once you click on Submit product idea, you will be taken to a Feedback Portal. Click on Make a Suggestion to submit your idea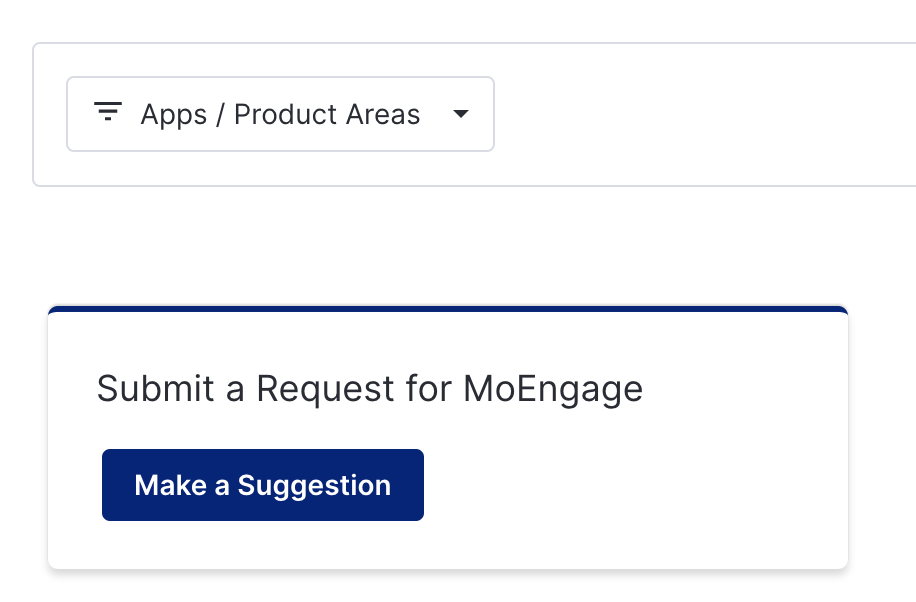 How does this help?
This allows you to have a seat at the table when decisions are being made and stay in the loop when your ideas/requests are reviewed and updated. It also allows you to:
Get timely feedback on requests from product decision-makers
Gain greater insight into upcoming releases
Increase your impact on feature development
Each month, our product team and stakeholders will review the top 5-10 customer requests and respond to them personally. The ones that qualify will become part of our roadmap.
What should you write in Suggest a feature?
To get your requests into these prioritization meetings, make sure they are written with details about what you're trying to accomplish (Your use cases), your current workaround (if you have one), what problems you're having, and any other details that will help build a case for why this is an important request to you.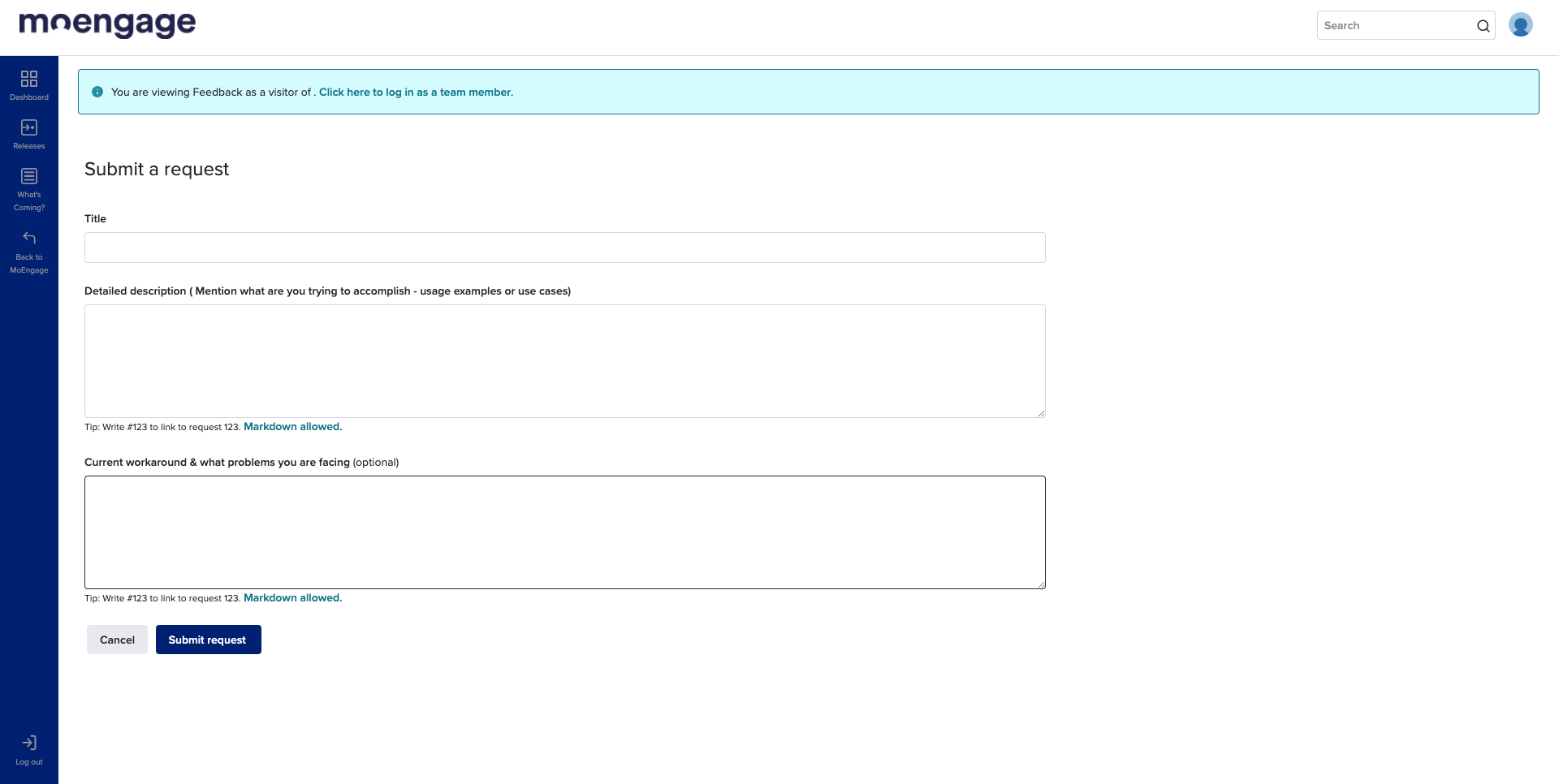 Feature status
You will primarily see a few statuses against every feature request that you have made. What each status means:
Awaiting feedback: This is where your request will go while we gauge demand from our other customers
Planned: This request is on our roadmap but we haven't started on it yet
Building: This request is currently under development
Released: This request is complete. See the status message on how to use it.
Declined: This request wasn't clear, already exists, or isn't in alignment with where we're taking our product. Please check the status message for more information.
Please feel free to write to us at: product@moengage.com if you have any questions about this process.